Creating Jobs across Regional Victoria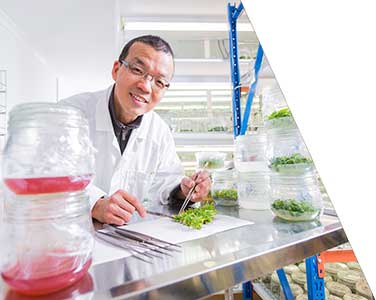 True to our name, Regional Development Victoria, we are committed to growing and maintaining employment in rural and regional areas through implementing government programs including:
Recent notable achievements in major regional centres include:
Barwon South West and Geelong
During 2015-16, RDV Barwon South West facilitated and brokered business investments worth $118 million, which supported the creation of 200 new jobs in key industry sectors including food and fibre, visitor economy, advanced manufacturing, international education and professional services.
Geelong Manufacturing Council – Women in Manufacturing Network (GMC-WIMN)
An initiative of the Geelong Manufacturing Council aimed at promoting, supporting and encouraging the participation of women in manufacturing and engineering roles.
Geelong Local Automotive Transition Task Force
Helping affected automotive supply chain businesses, workers and communities plan their next steps as Victoria's automotive industry changes.
Geelong Region Innovation and Investment Fund (GRIIF)
This fund supports innovative projects that strengthen and diversify Geelong's economy and employment base.
Quickstep global technology and research and development
The Victorian Government worked with Quickstep Holdings to secure the relocation of its R&D functions from Germany to operate alongside its new Automotive Division at Deakin University's Geelong Technology Precinct in Waurn Ponds, creating twenty new jobs.
ManuFutures
State of the art manufacturing hub in Geelong that will create jobs and stimulate business in the region.
Geelong Regions Opportunities for Work (GROW) project
Helping tackle joblessness in key locations in the Geelong region – Corio, Norlane, Whittington and Colac. GROW guides the efforts of numerous stakeholders working together to create new jobs and investment opportunities. The project deals with the known correlation between unemployment and disadvantage.
Loddon Mallee and Bendigo
Now with a population of some 110,000, Bendigo has experienced considerable economic growth. Employment is generated by both a local manufacturing and services base and businesses and organisations serving the needs of surrounding areas. The region has experienced an increase in activity in sectors including food and fibre, the visitor economy and professional services.
Key projects and activities with which RDV are involved include:
Thales Group expansion
Thales manufactures the successful Bushmaster and Hawkei vehicles at its Protected Vehicles site in Bendigo, where it employs 230 people.
MSD Animal Health Veterinary Vaccine Manufacturing facility
Investment in MSD's Bendigo facility, a multi-product biological vaccine manufacturing facility that supplies veterinary vaccines through Australia, South Africa, New Zealand and Japan.
Bendigo Aspire
A learning, community and business hub for the Greater Bendigo community.
Career Horizons
Development and delivery of the City of Greater Bendigo's Career Horizons web portal. The program links students and education providers to a wide range of workplace and education experiences offered by business and industry to secondary and tertiary students within the Bendigo and the central Victoria region.
Grampians and Ballarat
Working alongside local government, business and industry partners, RDV has delivered significant key government employment commitments in the Ballarat area.
Key projects and activities include:
Ballarat West Employment Zone (BWEZ)
A $30 million joint initiative between the Victorian Government and the City of Ballarat to support the region's economic growth over the next 20 years.
Ballarat Jobs Forum
The Ballarat Jobs Forum focuses on key job-creating initiatives and potential investments to bolster Ballarat industries, particularly manufacturing, and support sustained local employment growth.
---
Other significant projects in rural and regional Victoria include:
Aioi Nissay Dowa Insurance (ADICA) operations centre – Warragul
A major insurance provider, ADICA will establish a regional operations centre in Warragul to create new employment and drive economic growth in the region, with assistance provided by the Victorian Government.
Go Goldfields
Go Goldfields is about creating positive outcomes for children, youth and families in Central Goldfields Shire.
Logic Wodonga Transport and Industrial Estate
Logic is a multi-decade project that capitalises on its strategic position on the Hume Freeway. During the next 20 to 30 years, Logic will become home to large-scale industry which will generate significant employment for the region.
Morwell Hi-Tech Precinct
A $17 million purpose-built precinct to promote innovation, productivity and job creation with a focus on growing sectors in Gippsland such as new energy, health, food and fibre and professional services.
---
---
---