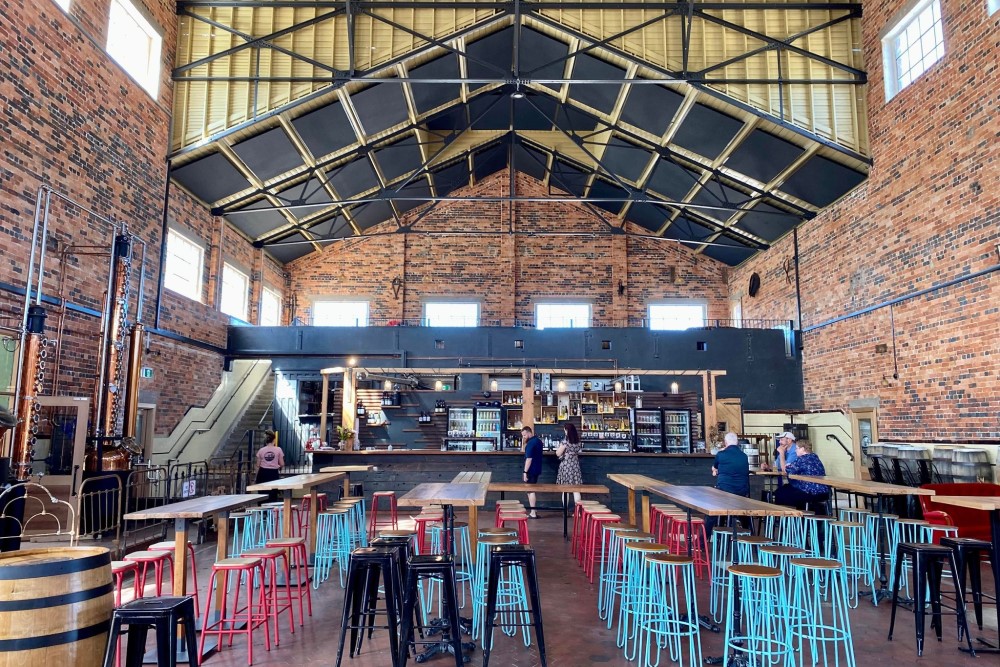 It was an idea borne from a teacher and a farmer. To save the heritage of Maffra's milk factory dating back to 1922 and convert it into a space to connect and celebrate all things local. Maffco Brewery offers the best of local beers and seasonal menu. The building proudly retains the original structure of the milk factory, keeping its well-known Maffco bricks lining the walls.
To expand Gippsland's epicurean offering, Maffco Brewery received a $400,000 boost to transform it into the bustling site it is today. The grant gave an opportunity to transform the old milk factory into a unique craft beer experience featuring a taphouse, working brewery, dining and separate function area. And the community are the brewery's biggest supporters. Lending a hand with working bees or donating furniture created a space where the community feel like they've been a part of its creation. Already a favourite spot amongst locals, the brewery is putting Maffra firmly on the foodie map for visitors too. It's a project that was completed 5 months ahead of schedule and created just under 30 jobs including a handful of chefs making one of the best parmas from the region.
Video
Introducing Maffra's latest brew house which was once the town's milk factory. Maffco Brewery is now a Gippsland destination with the project creating new local jobs and tourism backed by Victorian Government investment.