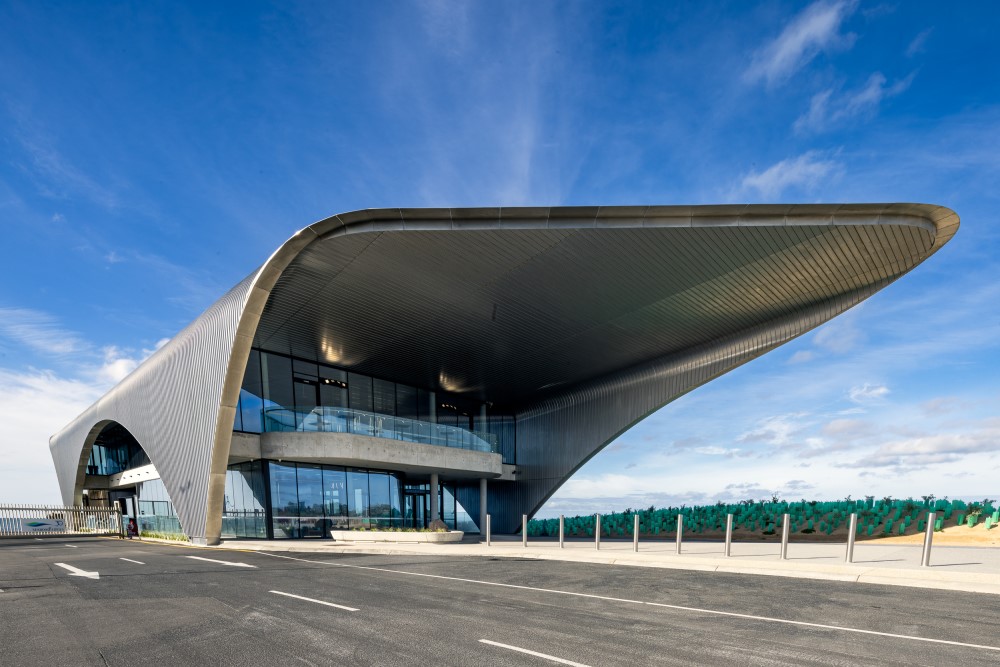 Searoad Ferries officially opened the new state-of-the-art, multi-million-dollar ferry terminal facility in Queenscliff in April 2023 — a significant achievement after 15 years of planning. The new terminal is now much more than a transportation service. It now boasts a passenger lounge with function spaces serviced by two bars which provides a spot for connection and conversation. The new restaurant, Tarra, offers flavours from the coast with its affordable menu.
The project was an opportunity to celebrate the region with the terminal's design lending itself to much more natural forms rather than machine-made.
The completed project created 71 jobs during construction, with an additional 22 new ongoing jobs to support the operation of both the ferry and terminal.
Roles have been created across hospitality, customer service, maintenance and cleaning as well as indirect jobs around visitors coming to shop and stay in the region.
The Searoad Ferries car and passenger ferry services the busy route between Queenscliff and Sorrento, on the southern tip of Victoria's Port Phillip Bay. It is Australia's busiest vehicle ferry service with over 8,200 crossings annually, carrying more than 950,000 passengers.
The project was funded by the Victorian Government's Geelong City Deal, with the Federal Government contributing $10 million, while Searoad Ferries contributed the balance of project costs.