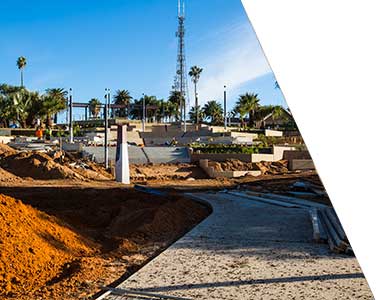 In economic terms, regional Victoria accounts for approximately 650,000 employees, who drive a regional economy of $66.9 billion which is nearly 20% of Victoria's $355 billion state economy.
We develop and facilitate economic infrastructure projects and programs across regional cities, rural towns and, as a priority, the visitor economy. Current programs and projects include:
Cross Regional Projects
Mobile Blackspots
A $39 million program to address mobile blackspots in fire and flood prone areas
Stronger Cultural Regions
A $20 million program aimed at deepening community engagement with the creative industries sector.
Connecting Regional Communities Program
The Connecting Regional Communities Program (CRCP) is working to deliver multiple digital connectivity initiatives in regional Victoria.
Regional Gas Infrastructure Program

A program to supply reticulated natural gas to communities across regional and rural Victoria.
Supporting Small Business in Dairy Communities
An $11.4 million package, including $5.2 million of industry funding, to support dairy farmers.

Regional Projects
Barwon South West
Tribal Group
A new IT software platform development centre in Geelong estimated to create 50 jobs.
Geelong Performing Arts Centre
A redevelopment that will help revitalise Ryrie Street and Geelong CBD.
Timboon Fine Ice Cream
A new ice cream manufacturing and tourism facility estimated to create 12 jobs.
Warrnambool City Centre Renewal
This large project includes pedestrian and vehicular treatments, landscaping, signage, access, safety and environmental interventions.
Grampians
Albins Performance Transmissions
A new high technology manufacturing plant estimated to create 20 new jobs.
Eureka Stadium
The completed redevelopment will deliver 5,000 undercover seats and a total stadium capacity of more than 11,000, creating an expected 38 construction jobs.
Ballarat Station Precinct Redevelopment
Creating a vibrant commercial, transport and community precinct, anticipated to create 30 ongoing jobs.
Frewstal
Expanding existing lamb and sheep processing operations in Stawell to create an estimated 30 jobs.
Grampians Peaks Trail
Work has begun on Stage Two of the iconic trail, providing upgrades to 60kms of existing track while planning is underway for approximately 84kms of new sections of the trail.

Gippsland
Air5428
A defence project that will upgrade the airport runway, estimated to create 500 jobs.
Latrobe Creative Precinct
A new high quality arts facility, blending presentation, vocational training, learning and participation programs.
Latrobe Dental Prosthetics Clinic
New world-class dental laboratory and medical training facility.
Gippsland Hi-Tech Precinct
A centre for research, business incubation, new product development, start up support, and education and training.
Hume
JMAR Engineering
Expanding engineering operations in Shepparton estimated to create 10 jobs.
Shepparton Art Museum
A new art museum at the Victoria Park Lake, incorporating a community piazza and a cultural meeting place.
XLAM Australia
A new cross laminate timber (CLT) manufacturing facility in Wodonga estimated to create 30 jobs.
Wangaratta Livestock Exchange Redevelopment
Redeveloping the facility, including roofing the saleyards.
Benalla Airport Redevelopment
Site improvements.
Mangalore Airport Expansion
Site improvements.

Loddon Mallee
Fonterra
A $120 million investment in the expansion of cheese manufacturing in Stanhope.
Bendigo Airport
Upgrading and developing existing facilities and a new runway.
Agromillora Australia
Developing an almond nursery and research centre, estimated to create 20 jobs.
Mildura Airport Runway Upgrade and Extension
Extending the runway to accommodate projected increases in passenger numbers.
Riverfront developments
Mildura, Swan Hill, Koondrook and Echuca
Wedderburn Streetscaping
Upgrade the look of Wedderburn's streetscape and create a safer and more attractive township.
For further information about the Victorian Government's $500 million Regional Jobs and Infrastructure Fund, including application guidelines, click here.