RDA Grampians is a committee of local leaders that work together to support economic development in the Grampians region.
RDA Grampians' vision is to promote the economic development of Victoria's west and position the Grampians region as the place to work, live and do business. Attracting government investment and leveraging regional effort and expertise is critical to achieving this vision.

Who We Are
Established in 2010, RDA Grampians supports regional initiatives that drive economic development, accelerate capabilities and leverage sector strengths.
RDA Grampians understands the regional needs of the Grampians, which spans across the local government areas of West Wimmera, Hindmarsh, Yarriambiack, Horsham, Northern Grampians, Ararat, Pyrenees, Ballarat, Golden Plains, Hepburn and Moorabool.
In Victoria, RDA's are backed by State Government and supported by Regional Development Victoria - the Victorian Government's lead agency responsible for rural and regional economic development.
Leveraging their unique position, RDA Grampians is an independent voice for the Grampians region with an integrated approach that promotes industry and government collaboration.
Our Committee members
RDA Grampians Committee Chair
Stuart Benjamin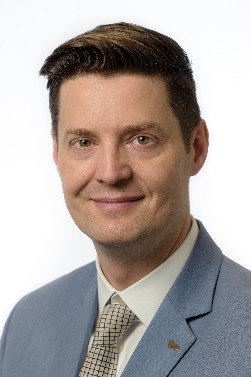 Stuart Benjamin is the Chair of RDA Grampians and has been leading the committee since 2012.
A strong advocate for the region, Stuart has almost 25 years' experience across multiple business sectors and is the Director of the Elmstone Property Group - a multi-faceted land and construction group operating across Western Victoria – as well as the Director of Aviation Accommodation Australia.
Stuart also chairs the Small Business Ministerial Council (SBMC) and the Grampians New Energy Taskforce (GNeT) – working across the region to lead new approaches and practices to drive a low-carbon economy in Victoria.
Prior to these roles, Stuart was the Chair of the Australian domain name regulator auDA, founding Chair of Ballarat Regional Tourism Board and previously held a board position at Enterprising Committees (trading as VERB), a not-for-profit with a focus on strengthening the connections between communities.
Born and raised in regional Victoria, Stuart studied and worked around the globe before settling in Ballarat in 2000 where he now lives with his four children.
Qualifications:
Bachelor of Commerce, specialising in New Ventures, Innovation and Marketing
Graduate Certificate in International Business
Certificate IV Building and Construction
Various domestic AICD Courses and international specialist programs
Areas of expertise:
Building, Construction and Contract Management
Public Administration & Regulation
Community engagement and Stakeholder Management
Business Improvement Systems
Corporate Governance Public
Economic & Investment Analysis
Renewable energy
Small business
Leadership
Affordable Housing and accommodation
Regional planning and development
Industries:
Local government
State and federal government
Not-for-profit
Building services and Commercial property
Renewable energy
Manufacturing
Stuart Benjamin's LinkedIn profile
---
RDA Grampians Committee
David Miller
Ballarat born and raised, David Miller has been a committee member since its inception and has enjoyed a long career in public administration.
A former Deputy Chief of Staff to Victorian Premier, Steve Bracks (2004-2007), David has practical knowledge of the workings of government – both local and state – at the highest levels.
During his time at the City of Ballarat, he managed Council's involvement in the $30 million Camp Street Arts/Education Precinct development. And in the 1990's, he was instrumental in developing Ballarat's 'IT 2010' Strategy, which included the creation of the Greenhill Enterprise Centre, the attraction of IBM to Ballarat and the expansion of the Ballarat Technology Park.
In his current role as Deputy Chair of Ballarat Health Services – which has a catchment of 250,000 people and is the main public referral health service to the Grampians – David's focus is on the $500 million Drummond Street, Ballarat campus expansion.
David also serves on the Victorian Government's Central Highlands Regional Partnership.
---
John Fitzgibbon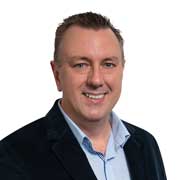 Radio and television industry professional John Fitzgibbon is new to the committee.
In his current role as General Manager of Ballarat's 3BA and Power FM he has driven a strong community focus, including delivery of Winter and Christmas Appeals.
Additional roles have included serving on the board of the North Ballarat Football Club, working for six years as a director of Ballarat Regional Tourism, becoming a member of the Ballarat Community Safety Committee and standing as Independent Chair of the Headspace Ballarat Consortium.
He was also involved in the development of Mars Stadium in Ballarat and establishing Ballarat Regional Tourism as a standalone, successful entity.
John is looking forward to working as a committee member to help grow the region's advanced manufacturing, tourism, agribusiness and food production sectors.
---
Justin Gilbert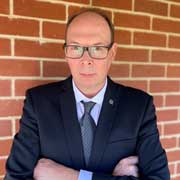 Ballarat local Justin Gilbert has built a 30-year career in finance, information technology, data analytics and business intelligence and is currently employed at Federation University Australia as Manager Planning Analytics and Reporting in the Chief Operating Office.
He has worked extensively with small businesses, non-profits, corporates and educational institutions, all based in Ballarat but with a strong presence throughout Southern and Western Victoria and the Grampians.
Justin has also clocked up seven years' board experience in tourism, small business and regional development, focusing on financial, corporate governance and strategic planning.
His contribution within the committee will centre on exploring ways to invest and upskill the region through education and training.
---
Kate Davis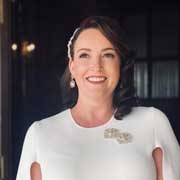 A life-long Ballarat resident, Kate Davis has big runs on the board as an entrepreneur.
In addition to co-founding the Ballarat Beer Festival, she is the Director of Eat Drink West and Plate Up Ballarat; both businesses with a regional focus on all things food and drink. Plate Up Ballarat won a Commerce Ballarat Business Excellence Award in 2018 for Best New and Emerging Business.
Kate sits is on the Committee for Ballarat and the family violence support charity, WRISC and is a past board member of Visit Ballarat (Ballarat Regional Tourism).
Mentoring also features. This year, she is a mentor for Leadership Ballarat and& Western Region (LBWR) while last year, she mentored for Commerce Ballarat.
In 2013, she took out the inaugural Peter Davies Scholarship recipient from Deakin University for LBWR.
A new member, Kate will use her business smarts to advocate for regional small businesses.
---
Paul Hooper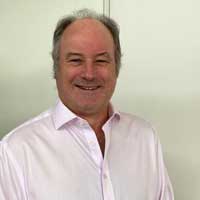 Born and raised in Ararat, Paul Hooper is well versed in local governance.
An Ararat Rural City Councillor for 15 years including six terms as Mayor, he played a role in the Return of Passenger Rail to Ararat, Challicum and Ararat Wind Farms, Duplication of the Western Highway, Extension of Hopkins Prison and the East Grampians Pipeline.
Paul has also amassed 40 years' experience in small business including supermarkets, fresh produce, commercial and domestic property development, consulting and education.
He's a former chair of the Victorian IGA Committee and the Central Highlands Mayors' and CEO's Forum – a peak advocacy for eight councils (Moorabool, Ballarat, Hepburn, Golden Plains, Central Goldfields, Ararat, Northern Grampians, and Pyrenees).
At present, Paul is Independent Chair of Grampians Tourism and Chair of the Grampians Region PSC Try Test and Learn Project to help refugees and migrants wishing to relocate to regional areas for work. Paul is also the Vice President of the East Grampians Health Service.
Paul's core strength is in leveraging infrastructure for population growth and industry expansion.
---
Prudence Cook
New to the committee, Pru Cook grew up on a farm in the Wimmera between Nhill and Kaniva (which her brother now farms).
The Agricultural Science graduate with a Graduate Diploma in Journalism sat on the Victorian Farmers Federation Grains Council for two years and gained experience at Horsham's Grains Innovation Park and Canberra's Grains Research and Development Corporation before returning to the Wimmera in 2016 to take up a position with Birchip Cropping Group.
In that role, she promotes farmer learning of seasonal variability, chemical stewardship, soil health and on-farm diversification. Addressing the needs of young farmers is also part of her remit.
As a new member, Pru is keen to ensure that farming communities have the ongoing support they need to thrive.
---

What We Do
Working across local, state and federal government, the RDA Grampians Committee works on the ground to respond to regional challenges and create solutions that lead to jobs and greater investment in the region.

Who We Work With
RDA Grampians is one of six committees that operate within Victoria and borders RDA Barwon South West and RDA Loddon Mallee in Victoria and RDA Limestone Coast in South Australia. RDA Grampians works across these neighbouring borders and throughout Victoria's RDA regions to identify synergistic opportunities to leverage regional effort and boost economic activity.
As an important voice of the region, RDA Grampians collaborate with like-minded initiatives including the Central Highlands and Wimmera Southern Mallee Regional Partnerships.

Our Region
Fast Facts
101,592 jobs in Grampians region
22,010 businesses in Grampians region
$10.7 million Gross Regional Production for the Grampians region
48,627 square kilometres Grampians region footprint, which is bigger than the area of Switzerland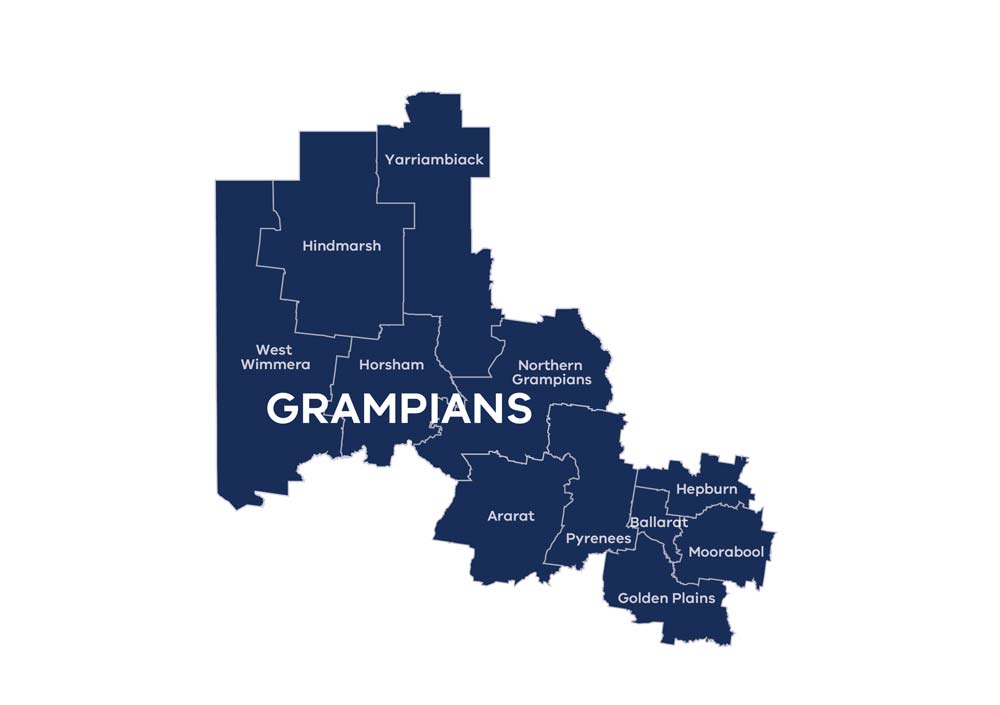 Stretching from the western edge of Melbourne to the South Australian border, the Grampians region includes the major townships of Edenhope, Nhill, Warracknabeal, Horsham, Stawell, Ararat, Beaufort, Ballarat, Bannockburn, Daylesford and Bacchus Marsh.
The region is steeped in history from the gold rush and is home to Sovereign Hill and the Silo Arts Trail as well as natural attractions including the Grampians National Park, Mt Arapiles and the Little Desert National Park.
Agriculture and food production are major industries across the Grampians, with extensive dryland farming areas across the region - particularly in the Wimmera Southern Mallee sub-region.
Opportunities across the region include artisanal food and beverage production, broad acre production, intensive agriculture, protected cropping, commercial cropping and diversified agriculture.
In the Central Highlands and Wimmera South Mallee region, particularly Ballarat and Horsham, the services sector is experiencing significant steady growth across areas such as health, education, professional services, ICT and hospitality.