Grampians RDA video transcript (DOCX 17.54 KB)

The RDA Grampians Committee drives prosperity by identifying and advocating for regional growth and investment. From the development of the Grampians New Energy Taskforce to the creation of a regional food hub, the Committee brings investment to the region and creates jobs.

Who we are
RDA Grampians Committee Members are selected for their business expertise in the region's key economic areas. The high calibre team has global, national and local experience in housing, new energy, public administration, agriculture, education and tourism. Underpinning this expertise is the Committee Chair, Stuart Benjamin who has worked across multiple business sectors and chairs the Small Business Ministerial Council and the Grampians New Energy Taskforce.
Committee members
Chair - Stuart Benjamin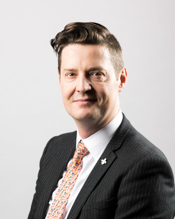 Stuart Benjamin is the Chair of RDA Grampians and has been leading the committee since 2012.
A strong advocate for the region, Stuart has almost 25 years' experience across multiple business sectors and is the Director of the Elmstone Property Group - a multi-faceted land and construction group operating across Western Victoria – as well as the Director of Aviation Accommodation Australia.
Stuart also chairs the Small Business Ministerial Council (SBMC) and the Grampians New Energy Taskforce (GNeT) – working across the region to lead new approaches and practices to drive a low-carbon economy in Victoria.
Prior to these roles, Stuart was the Chair of the Australian domain name regulator auDA, founding Chair of Ballarat Regional Tourism Board and previously held a board position at Enterprising Committees (trading as VERB), a not-for-profit with a focus on strengthening the connections between communities.
Born and raised in regional Victoria, Stuart studied and worked around the globe before settling in Ballarat in 2000 where he now lives with his four children.
Qualifications:
Bachelor of Commerce, specialising in New Ventures, Innovation and Marketing
Graduate Certificate in International Business
Certificate IV Building and Construction
Various domestic AICD Courses and international specialist programs
Areas of expertise:
Building, Construction and Contract Management
Public Administration & Regulation
Community engagement and Stakeholder Management
Business Improvement Systems
Corporate Governance Public
Economic and Investment Analysis
Renewable energy
Small business
Leadership
Affordable Housing and accommodation
Regional planning and development
Industries:
Local government
State and Australian Government
Not-for-profit
Building services and Commercial property
Renewable energy
Manufacturing
Stuart Benjamin's LinkedIn profile
John Fitzgibbon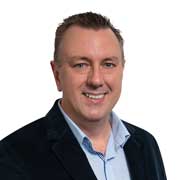 Radio and television industry professional John Fitzgibbon is new to the committee.
In his current role as General Manager of Ballarat's 3BA and Power FM he has driven a strong community focus, including delivery of Winter and Christmas Appeals.
Additional roles have included serving on the board of the North Ballarat Football Club, working for six years as a director of Ballarat Regional Tourism, becoming a member of the Ballarat Community Safety Committee and standing as Independent Chair of the Headspace Ballarat Consortium.
He was also involved in the development of Mars Stadium in Ballarat and establishing Ballarat Regional Tourism as a standalone, successful entity.
John is looking forward to working as a committee member to help grow the region's advanced manufacturing, tourism, agribusiness and food production sectors.
Justin Gilbert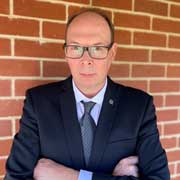 Ballarat local Justin Gilbert has built a 30-year career in finance, information technology, data analytics and business intelligence and is currently employed at Federation University Australia as Manager Planning Analytics and Reporting in the Chief Operating Office.
He has worked extensively with small businesses, non-profits, corporates and educational institutions, all based in Ballarat but with a strong presence throughout Southern and Western Victoria and the Grampians.
Justin has also clocked up seven years' board experience in tourism, small business and regional development, focusing on financial, corporate governance and strategic planning.
His contribution within the committee will centre on exploring ways to invest and upskill the region through education and training.
Paul Hooper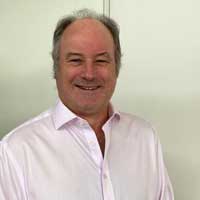 Born and raised in Ararat, Paul Hooper is well versed in local governance.
Born and raised in Ararat, Paul Hooper is well versed in local governance.
An Ararat Rural City Councillor for 15 years including six terms as Mayor, he played a role in the Return of Passenger Rail to Ararat, Challicum and Ararat Wind Farms, Duplication of the Western Highway, Extension of Hopkins Prison and the East Grampians Pipeline.
Paul has also amassed 40 years' experience in small business including supermarkets, fresh produce, commercial and domestic property development, consulting and education.
He's a former chair of the Victorian IGA Committee and the Central Highlands Mayors' and CEO's Forum – a peak advocacy for eight councils (Moorabool, Ballarat, Hepburn, Golden Plains, Central Goldfields, Ararat, Northern Grampians, and Pyrenees).
Paul's core strength is in leveraging infrastructure for population growth and industry expansion.
Linda Wong
Linda combines over 25 years of professional consultancy and industry experience, which has developed her into a well-rounded, dedicated and astute business woman.
Linda's professional career began as a graduate from the University of Waterloo, Canada in 1993, where she obtained an Honours Bachelor of Mathematics in Business and Information Systems. Having worked in top-tier consulting organisations such as KPMG, Gartner and Deloitte, she has consulted to high-profile clients in Canada, US, UK, Singapore and Australia across various industries including Not-for-Profit, government agencies, financial services, retail, insurance and health. As such, Linda has first-hand experience working in high-pressure situations, with tight deadlines and the dedication to deliver quality work.
Amongst Linda's strengths is her ability to bring together the knowledge that she has collected over her career and adapt it to various cultures and circumstances in a non-confronting and engaging manner. With strong strategic thinking, Linda combines her broad experience in complex environments to execute and deliver outcomes. Her dedication to people and teamwork has often seen her leading large change programs to meet the vision and mission of organisations. Linda brings great drive and tenacity to programs requiring rigor and clear direction, but also provides a good mix of empathy and support.
Using effective communication and observation skills, Linda builds rapport across all levels of an organisation. Her clarity of thinking provides direction to staff and the capability to make the complex simpler. Utilising her strong sense of commercial acumen, Linda has demonstrated success in identifying opportunities, developing relationships and operating businesses from the ground up.
Linda currently combines her three passions of people, experiential learning and horses through the roles she currently holds as Managing Director at Runway HQ Limited, Director and Chair of charity organisation Hands of Change and her PhD studies that she is completing with Deakin University (part-time).
Linda Kwok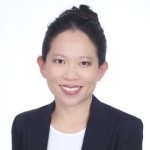 Based in Horsham, Linda Kwok is director of LHLK Architects and a member of the Victoria Building Appeals Board.
Linder has held directorships in health, water, early years learning and sports sectors. She has also taught at universities in architecture, environments and business faculties.
Linda holds a Bachelor of Architecture, a Postgraduate Diploma in Urban Design and a Master of Business Administration. She is a fellow of the Australian Institute of Company Directors.
---

What we do
The Committee realises economic opportunity by creating a level playing field for private sector investment. It engages across agencies, industry bodies and the private sector to leverage and coordinate regional effort and influence state and Australian Government policy. It draws upon the data, knowledge, experience and opinions of regional alliances, partnerships and networks to support small-scale projects through to the development of economic sectors.
The Grampians region is positioned to capitalise on renewable energy, manufacturing, tourism and intensified agriculture production. The Committee works with the region to drive investment in:
Renewable energy by attracting high energy use businesses interested in reliable and affordable zero carbon energy.
Pilot micro grid energy projects by conducting a feasibility study into behind the grid purchasing arrangements for cost competitive agri-use.
A regional electricity transmission infrastructure upgrade program.
A Renewable Energy Workforce Program involving the Asia Pacific Renewable Energy Training Centre, Federation University and VET programs for end-to-end training, learning and placement.
Strengthening the region's education and training for local workers focusing on engineering and maintenance, innovation diagnostics and education career pathways.
Establishing a National AgTech Centre of Excellence to support food production and agriculture sectors.
Supporting the region's artisanal food sector through the development of a food hub and ecosystem of technology, innovation, and excellence.
The value of being embedded in Regional Development Victoria
"For the RDA to be embedded in local, state and Australian Governments is incredibly powerful. It allows us to all pull in the same direction. We have 11 Local Government Areas in Grampians they have all different needs and aspiration. The fact that RDA Grampians can pull them together to work on common projects is somewhat refreshing in regional development in Australia."

- Stuart Benjamin, RDA Grampians Chair .

Who we work with
The RDA Grampians committee collaborates with businesses, not-for-profits, industry bodies and agencies to build sector strengths, promote regional capabilities and leverage regional advantages. It works with:
Local government areas of West Wimmera, Hindmarsh, Yarriambiack, Horsham, Northern Grampians, Ararat, Pyrenees, Ballarat, Golden Plains, Hepburn and Moorabool.
Like-minded organisations including the Central Highlands and Wimmera Southern Mallee Regional Partnerships and the Victorian Cross Border Commissioner.
RDA Committees across Victoria and South Australian border RDA committees to identify synergistic opportunities and boost economic activity.
Other industry bodies, including Grampians Tourism Board, National Farmers Federation and Grampians based Chambers of Commerce.

Our region
Grampians region fast facts
254,711 population
92,613 jobs
$12.718 billion Gross Regional Product
Healthcare and Social Assistance, Retail Trade and Education and Training are Grampians' three largest employment industries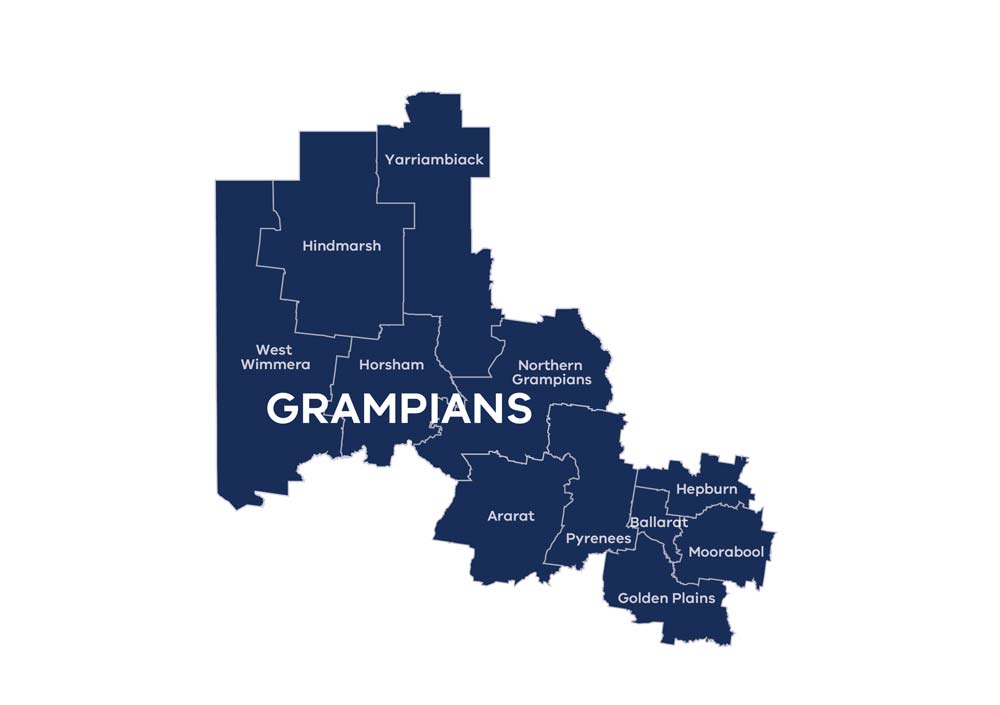 Stretching from the western edge of Melbourne to the South Australian border, the Grampians region includes the major townships of Edenhope, Nhill, Warracknabeal, Horsham, Stawell, Ararat, Beaufort, Ballarat, Bannockburn, Daylesford and Bacchus Marsh.
Steeped in gold rush history the Grampians is home to Sovereign Hill, the Silo Arts Trail and natural attractions including the Grampians National Park, Mt Arapiles and the Little Desert National Park.
Agriculture and food production are major industries across the Grampians, with extensive dryland farming in the Wimmera Southern Mallee sub-region. Opportunities across the region include artisanal food and beverage production, broad acre intensive cropping and diversified agriculture.
In the Central Highlands and Wimmera South Mallee region, particularly Ballarat and Horsham, the services sector is experiencing significant steady growth across health, education, professional services, ICT and hospitality.
Case studies
Influencing policy decisions
The Grampians RDA Committee lobbied the Australian Government for regional roaming citing the high-level impact of poor regional telecommunications on COVID-19 recovery.
Despite three unsuccessful ACCC inquiries into telecommunications roaming the Committee Chair, Stuart Benjamin seized the opportunity to re-prosecute the case for roaming with the Assistant Minister for Regional Development Nola Marino.
Mr Benjamin collaborated with the Department of Jobs Precincts and Regions Telecommunications Infrastructure team and employed a telecommunications consultant to develop a paper responding to the ACCC's roaming considerations and outlined solutions. The paper was presented to the Communications Minister, Paul Fletcher and the Regional Communications Minister, Mark Coulton when Mr Benjamin met them to discuss:
Implementing regional roaming to increase regional network coverage for all mobile users.
Implementing emergency roaming to save lives during natural disasters. During the 2020 summer bushfires regional residents and visitors' ability to contact their families and access emergency apps and alerts was limited to the network range of their mobile provider.
Mobile Network Operators making public more consistent and usable network coverage data. This would bring greater clarity to coverage issues and optimise telecommunication solutions.
The Grampians RDA Committee engaged nationally across RDA committees seeking video case studies on the impact poor mobile and digital coverage had on their communities and businesses. The footage is being used by RDA committees across Australia to lobby their local members on the issue.
In addition, the Grampians RDA Committee is advocating across the Australian and Victorian governments to optimise the development of regional telecommunications infrastructure. It wants the planning of new linear road, rail, energy distribution and renewable energy infrastructure to be assessed for the opportunity to piggyback the laying of telecommunication cables. Greater weight to this requirement should be given to regional areas with low telecommunications infrastructure or with poor quality coverage.
Seizing economic opportunity
The Grampians RDA Chair Stuart Benjamin is driving the development of renewable energy in western Victoria.
As chair of the Grampians New Energy Taskforce (GNET) Mr Benjamin oversees working groups to maximise the economic and community benefits of investment and innovation in new and renewable energy.
GNET brings together 11 Grampians Local Government Areas, the Central Highlands and Wimmera Southern Mallee Regional Partnerships, Wimmera Development Association, and the Committee for Ballarat. The Victorian Department of Environment, Land, Water and Planning provides secretariat support for the GNET working group.
The taskforce is developing an accord between GNET parties to authorise and empower energy discussions that support feasibility and exploration of alternative energy resources, including geothermal and hydrogen.
GNET initiatives include:
advocating for transmission infrastructure upgrades to support renewable energy.
investigating the opportunity to join the Monash University Grid Innovation Hub to drive micro grid planning, research and trial projects across the region.
increase the use of industry Power Purchase Agreements with local renewable energy generators.
engaging with the Department of Environment Land Water and Planning and the Australian Gas Network on opportunities for hydrogen generation and/or utilisation in the region.
support increased electric vehicle travel by building a fast-charging and well-planned charging network for electric vehicles.
support mosaic farming university research and trials in the region.