Regional Development Victoria (RDV) is the Victorian Government's lead agency responsible for rural and regional economic development.
RDV operates in partnership with regional businesses and communities, and all tiers of government to deliver the Government's regional development agenda and instigate positive change for regional and rural Victorians.
Our work includes enabling businesses to invest to consolidate and grow jobs, strengthen regional economies and enrich the social fabric of Victoria's regional cities and towns.
RDV provides this support through a series of funding mechanisms, most notably the Government's $500 million Regional Jobs and Infrastructure Fund that is designed to deliver important place-based planning and infrastructure investment around the state.
Our work aligns closely with State Budget initiatives that include implementing better transport and digital connectivity, more affordable housing, comprehensive health, education and community infrastructure throughout rural and regional Victoria.
RDV helps facilitate such targeted outcomes via nine Regional Partnerships that are made up of local representatives from industry, government and the community. Our role with each partnership involves building consensus around regional priorities, assembling cases for action and investment, and supporting engagement to ensure local priorities are shared directly with government.
RDV is also instrumental in helping regional Victorians manage life-changing events, from industry transition to natural disasters such as bushfires and floods.
Regional Victoria is vital to the state
Regional Victoria is a driving force behind the state's ongoing economic prosperity.
Our regions are home to one in four Victorians, and account for 700,000 jobs and almost 40 per cent of the state's small businesses.
Together they generate a $72 billion regional economy that contributes almost 20 per cent of the state's overall economy and is responsible for a third of Victoria's total exports.
Tourism contributes $11.5 billion to the regional economy. More than 80 per cent of Australia's dairy exports, 48 per cent of horticultural exports and 39 per cent of prepared food exports come from Victoria.
RDV's place in the Victorian Government
Created in 2003, RDV is a statutory agency within the Department of Jobs, Precincts and Regions. In accordance with the Regional Development Victoria Act 2002, RDV works closely with various Victorian Government agencies to facilitate economic, infrastructure and community development throughout regional Victoria. By agreement with the Commonwealth, RDV supports Regional Development Australia committees and their activities within Victoria.
RDV helps facilitate key Victorian Government funding to:
provide better infrastructure, facilities and services
strengthen the economic and social base of communities
create jobs and improve career opportunities for regional Victorians
support local project development and planning.
RDV locations
RDV offices are based throughout regional Victoria. You can access RDV staff and services at Victorian Government Business Centres in Bairnsdale, Ballarat, Bendigo, Geelong, Horsham, Mildura, Seymour, Shepparton, Swan Hill, Traralgon, Wangaratta, Warrnambool and Wodonga. For contact details visit the Contacts and Assistance page.
---
RDV Executive Team
Beth Jones - Chief Executive, Regional Development Victoria and Deputy Secretary, Rural and Regional Victoria (DJPR)
Based in Ballarat where she lives and is based, Beth is the first female CEO of Regional Development Victoria. Beth brings a wealth of leadership experience to the role, most recently as Executive Director Biosecurity and Agriculture Services at Agriculture Victoria where she led the delivery of key initiatives to grow and protect Victoria's agricultural sector. With 21 years' experience in the public sector, Beth has expertise in program delivery, regulatory reform, industry and community engagement, policy development and emergency management. In addition to her role as CEO, Beth has been appointed Deputy Secretary for the Rural and Regional Victoria group within the Department of Jobs, Precincts and Regions. Beth was recognised in the Top 50 Public Sector Women in 2018 and holds an Honours degree in Applied Science and a Masters of Business Administration. She is a graduate of the Australian Rural Leadership Program and the Australian Institute of Company Directors.
Matt Nelson - Regional Director, Hume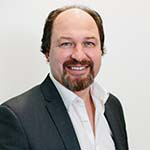 Matt Nelson has worked in regional development across state and local government, with a focus on economic development and community engagement.
He has worked in numerous local government Shires and Cities in regional New South Wales, South Australia and Victoria.
In 2008 Matt joined RDV to work with Foodbowl Unlimited and the six Goulburn Murray Irrigation District councils to implement the Capitalising on Victoria's Food Bowl project and went on to become Assistant Regional Director for the Hume Region. He has also served as a board member if the Murray Dairy Board and Fairley Leadership Program.
In 2013, Matt joined the Committee for Shepparton as CEO, where the focus is on Product, Creative, Connected Community, and Inclusive Social Support.
He has a wealth of knowledge of regional development and economic planning at a local, state and national level and understands the complex issues faced by regional Victorians and the services available to them.
Matt has strong networks within Greater Shepparton, including with business and a depth of understanding of the economic development issues within the Hume region.
Rachel Lee – Regional Director, Loddon Mallee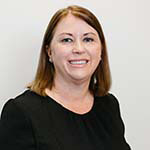 Rachel joined Regional Development Victoria in July 2017 as Executive Director Infrastructure, having come from from the City of Greater Bendigo (CoGB) where she was Manager of Major Projects. At CoGB Rachel led a team that oversaw delivery of a portfolio of transformational city projects as well as management of Bendigo Airport operations and development.
Previously Rachel has held senior roles with City of Greater Bendigo, Bendigo TAFE and La Trobe University Bendigo in economic and commercial development, communications and marketing respectively. Rachel has worked in media communications, lectured in marketing off-shore, and holds qualifications in Business / Marketing.
Kerri Erler - Acting Regional Director, Barwon South West
Tim McAuliffe - Acting Regional Director, Gippsland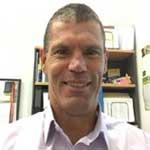 Tim has worked for the Victorian Government in a number of senior investment and economic development roles in Gippsland for the past 9 years, including leading and coordinating private sector projects that generate new jobs, grow investment, and connect Gippsland's businesses to international trade opportunities. Tim has also been involved in developing and leading placed based Victorian Government initiatives and priorities that has supported the ongoing diversification of the Latrobe Valley regional economy.
Tim has over 17 years of private sector experience in the Agri Food industry including senior executive roles in leading teams in primary production, food processing, business development, supply chain management and strategy development.
Anthony Schinck - Regional Director, Grampians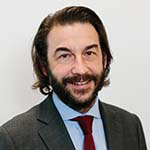 Anthony Schinck has worked in the local government and not-for-profit sectors since 1998, with a variety of senior local government positions at metropolitan, rural and regional municipalities, including roles in policy, finance, infrastructure and planning.
After initial roles in Business Development and Corporate Services for the City of Hobsons Bay Council and South Gippsland Shire, Anthony moved on to be the Chief Executive of Sense Wide Services, a small not-for-profit providing services for people with vision impairment.
In 2005 he joined the City of Ballarat, first as Manager Executive Projects and then General Manager City Marketing and Strategy. This focused on tourism marketing, including management of the City's tourism program. He then took on the role of General Manager City Infrastructure and Development, responsible for all planning, design and maintenance service.
In 2008, Anthony was appointed CEO of the City of Ballarat, where he has focused on managing sustainable growth, building stronger communities and attracting and delivering major events and projects for Ballarat.
He also gives his time to local not-for-profit groups including United Way / Ballarat Foundation.
Anthony's work has given him a strong regional networks and a depth of knowledge of the challenges and opportunities in the Grampians region.
Ben Stewart - Head of Commercial
Kate Millar - Acting Director, Transformation and Performance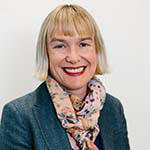 Kate joined RDV as Executive Director Regional Programs and Recovery in May 2017, bringing expertise in strategy and business planning, financial management, emergency management, customer engagement and stakeholder partnerships. Kate holds Bachelor and Master of Forest Science Degrees and has spent half her career in rural Regional Victoria leading operational teams and working as a Regional Manager based in Bendigo with Parks Victoria. During this time she worked across government, with Traditional Owners, stakeholders and the timber industry to establish a new network of National Parks along the Murray River. Kate has also led infrastructure, corporate services and strategic planning teams and run her own business providing strategic advice to organisations, including the Victorian Coastal Council and National Aerial Firefighting Centre.
Rob Byrne - Executive Director, Regional Investment & Trade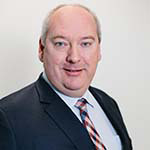 Rob has worked for Victorian Government in a number of senior investment and regional development roles for 15 years, including Acting Director positions in Gippsland, Grampians and the Barwon South West regions. Rob has also worked in Canberra in the Australian Government Public Service and as academic staff with the University of Melbourne, Department of Medicine.
Rob leads RDV's engagement with business and investors in relation to significant new investment opportunities for regional Victoria, and the role that the Victorian Government can play in attracting and facilitating new investment in regional Victoria that will generate new jobs and exports.
Rob also has the role of ensuring that Department's Business Engagement Model is successfully delivered in regional Victoria, and that stronger relationships are developed between government and the business sector.
Rob is responsible for business intelligence reporting in regional Victoria from engagement with businesses, and the subsequent actions to help resolve identified issues, with a focus on the specific areas of investment, infrastructure, skills, trade and regulation in order to improve firm level productivity and competitiveness.
Christine Glennon - Executive Director Engagement