Ballarat's Lake Wendouree lighting project complete
17/11/2023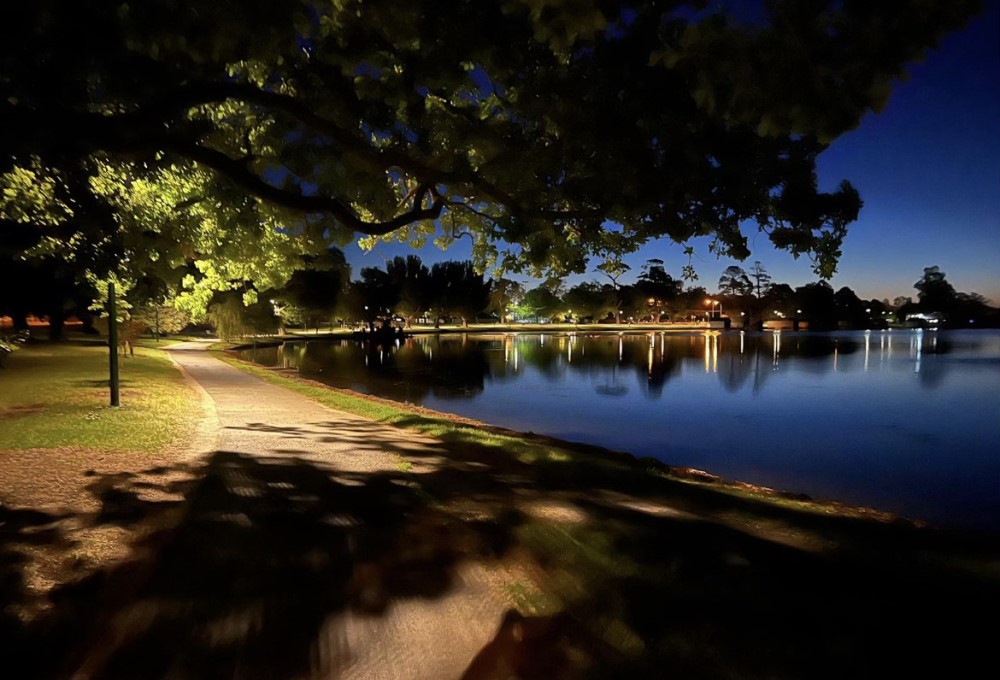 The Victorian Government is shining the light on Ballarat's iconic Lake Wendouree with the Lake lighting project around the lake and connecting to Victoria Park now complete.
The project is supported by $2.5 million from the Victorian Government and $670,000 from the City of Ballarat.
The lighting will ensure runners and walkers have better use of the six-kilometre running track named after long distance runner and Olympian Steve Moneghetti. It will also ensure better and safer access to the adventure playground, Ballarat Botanical Gardens and the Ballarat Tramway Museum.
The project includes installation of 232 LED low spill lighting around the running track and a lighting link through to Victoria Park. The lighting is 100 per cent powered by renewable energy and can be programmed to turn on and off to cater to the needs of lake users, residents and the animals that live around the lake.
The lights will provide a safer environment for more than 350,000 people who visit the lake each year, particularly after-hours and during winter months. It aligns with the Lake Wendouree Master Plan which was endorsed by the City of Ballarat in 2015 following extensive community engagement.
The Lake Lighting project is one of several government investments in the Lake Wendouree precinct, including the recently completed track works and upgrades at the Ballarat Tramway Museum's scenic touring route, backed by $1.6 million government investments.
These initiatives are part of our record investment of more than $41 billion since 2014 to ensure rural and regional Victoria is an even better place to live, work, stay and play.