Streets ahead at Port Campbell
24/10/2023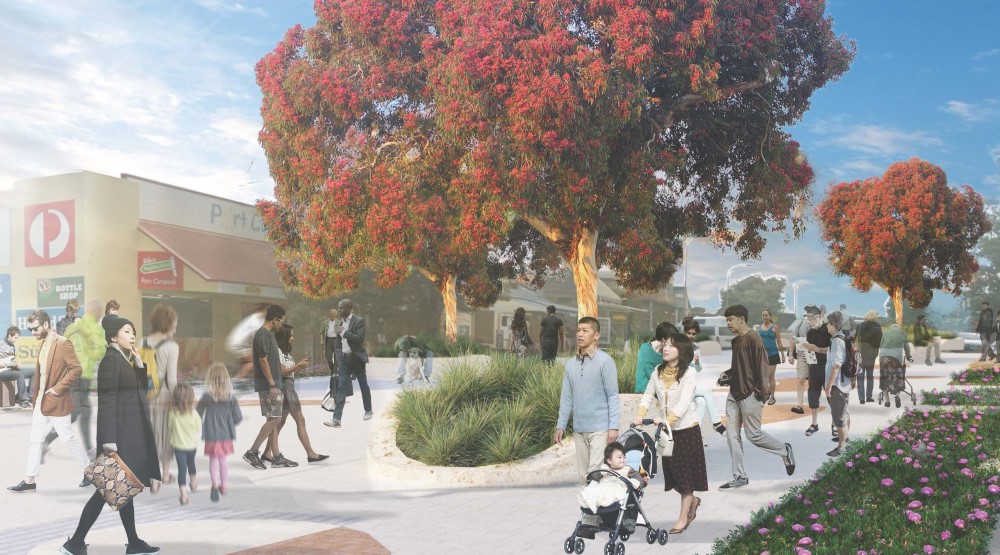 Locals and visitors will soon be enjoying a revitalised town centre in Port Campbell with works starting on a major makeover.
The project will reinforce the town's position at the heart of the world-renowned Shipwreck Coast, improve and expand visitor experiences in the area, and enhance facilities for residents.
It will provide a new amphitheatre along the foreshore, viewing platforms, picnic areas, major streetscape and road improvements, upgraded town entry from the Great Ocean Road and integrated artwork by Gunditjmara artist Dr Vicki Couzens.
In coming months, the first stage of the project will see the installation of new pavement, and landscaping, a new deck and limestone walls along Lower Lord Street.
The foreshore will see new footpaths and furniture, landscaping, and the installation of retaining walls creating a natural amphitheatre.
This will improve connections between the foreshore and the town centre and improve linkages between the 12 Apostles and Port Campbell National Park.
The works will pause between the start of December and end of January to minimise disruption during the peak summer tourism season.
More than 2.6 million people visit the 12 Apostles each year, and these improvements will encourage more people to stay in the region longer, boosting the local economy.
The Port Campbell Town Centre project is funded jointly by $6 million from the Victorian Government, nearly $5.6 million from the Australian Government and $5 million from Corangamite Shire Council.