The Victorian Government is investing $30 million to deliver new free car spaces in Ballarat and across the Latrobe Valley to take pressure off local streets and make it easier to get in and around Victoria's growing regional cities.
The Regional Car Parks Fund will deliver 1000 free car park spaces to Ballarat and up to 900 spaces across Traralgon, Morwell and Moe to meet growing demand.
Funded in the 2019/20 State Budget, the Regional Car Parks Fund is being delivered through Regional Development Victoria together with councils, government agencies and key local organisations.
Below are some project updates for both regions.
Latrobe Valley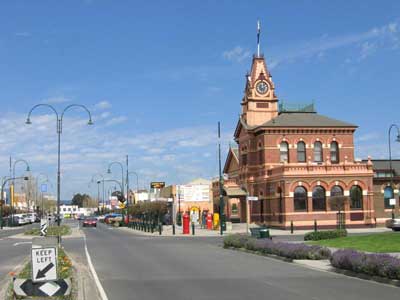 Eight sites have been investigated and shortlisted as possibilities across the Latrobe Valley, including:
three in Traralgon;
four in Morwell; and
one in Moe.
All sites have been shortlisted for their proximity to key activity centres and public transport and to align with current and future parking demands and availability of public land. They are also subject to planning considerations.
Timeline
| | |
| --- | --- |
| May 2019 | Announcement of Regional Car Parks Fund |
| Mid – Late 2019 | Site investigation and stakeholder engagement |
| Late 2019 | Shortlist of site selections and community consultation |
| Early – Mid 2020 | Land and car park management negotiation |
| Mid – Late 2020 | Detailed site analysis and design work |
Ballarat
The Victorian Government is committed to delivering 1000 new free car spaces across Ballarat with locations primarily focussed on activity areas within the CBD, Eastern Oval Precinct and the Health Precinct. The initiative recognises and responds to the pressure on parking availability being driven by an increase in development and economic activity across the Ballarat CBD, which is attracting more visitors, shoppers and workers.
The Government has been working closely with the City of Ballarat, Ballarat Health Services and other key stakeholders to identify the best locations and design solutions for the additional 1,000 free car spaces for Ballarat.
The new car parks are in addition to the almost 1,000 spaces built at Ballarat Station Precinct, Creswick Road and Eastern Oval over the past two years in support of significant Victorian government investments that target Ballarat's sustained growth.
Community engagement on preferred sites and those being considered under feasibility is planned to commence shortly.
Completion of the car parks is planned from late this year through to 2023. Construction will be across five to seven sites, including new multi-level structures.
Timeline
| | |
| --- | --- |
| May 2019 | Announcement of Regional Car Parks Fund |
| from Mid 2019 | Site Investigations and key stakeholder engagement, precincts of need and opportunity identified |
| Mid 2021 | First preferred Ballarat sites announced for community engagement |
| Mid 2021 | Detailed feasibility studies and finalisation of site selections |
| Mid - Late 2021 | Planning approval and design |
| From late 2021 | Construction on first sites |
| Late 2021 - 2023 | Staged completion of various car parking sites |