The Victorian Government is investing $30 million to deliver new free car spaces in Ballarat and across the Latrobe Valley to take pressure off local streets and make it easier to get in and around Victoria's growing regional cities.
The Regional Car Parks Fund will deliver 1000 free car park spaces to Ballarat and up to 900 spaces across Traralgon, Morwell and Moe to meet growing demand.
Funded in the 2019/20 State Budget, the Regional Car Parks Fund is being delivered through Regional Development Victoria together with councils, government agencies and key local organisations.
Below are some project updates for both regions.
Latrobe Valley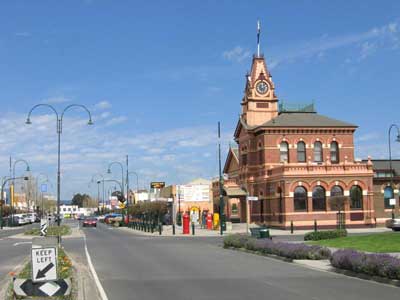 Eight sites have been investigated and shortlisted as possibilities across the Latrobe Valley, including:
three in Traralgon;
four in Morwell; and
one in Moe.
All sites have been shortlisted for their proximity to key activity centres and public transport and to align with current and future parking demands and availability of public land. They are also subject to planning considerations.
Timeline
| | |
| --- | --- |
| May 2019 | Announcement of Regional Car Parks Fund |
| Mid – Late 2019 | Site investigation and stakeholder engagement |
| Late 2019 | Shortlist of site selections and community consultation |
| Early – Mid 2020 | Land and car park management negotiation |
| Mid – Late 2020 | Detailed site analysis and design work |
Ballarat
Timeline
| | |
| --- | --- |
| May 2019 | Announcement of Regional Car Parks Fund |
| Mid – Late 2019 | Site Investigation and key stakeholder engagement |
| Early – Mid 2020 | First preferred Ballarat sites announced for community consultation |
| Mid 2020 | Detailed feasibility studies and finalisation of site selections |
| From Late 2020 | Shortlist of further site selections and community consultation |
| Mid – Late 2020 | Planning approval and design |
| From Late 2020 | Commence construction on first Sites |
| Mid - Late 2022 | Staged completion of various car parking site |