Tiny Towns Fund
The Tiny Towns Fund will support local projects in communities with a population of up to 5,000 people.
Overview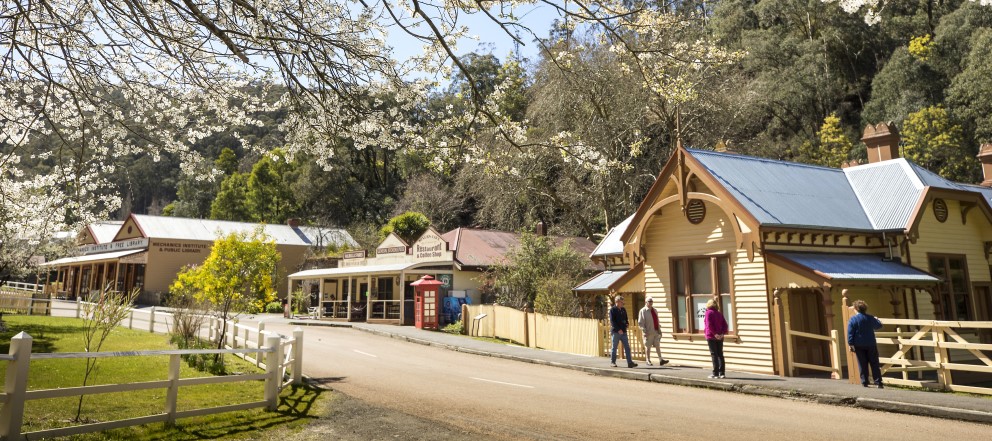 The Fund celebrates the pride of place and identity that make these communities a unique and essential part of Victoria by supporting the delivery of community infrastructure, facilities, and capacity-building projects.
Objectives of Program
The Tiny Towns Fund responds to the needs of local people and aims to increase liveability, opportunity and prosperity in small towns in Victoria.
The fund will:
address gaps in community infrastructure and facilities in Victoria's smallest communities
build community pride and enhance living, working, socialising and recreation in small towns
support the development of small towns as places of economic activity where local business can thrive
support the increased participation in community life and community inclusion of all residents, including Aboriginal and Torres Strait Islander Victorians, people living with disability, LGBTQIA+ communities and people from culturally and linguistically diverse (CALD) backgrounds
strengthen social cohesion by increasing the capacity of community groups and local organisations to connect, service and engage residents.
The desired outcomes for the Tiny Towns Fund are that:
tiny towns have better public places and spaces for increasing social and economic interaction
tiny towns residents have a more positive perception of place and increased liveability
tiny towns have increased potential to attract more visitation and
community groups in tiny towns have increased capacity to engage residents and visitors in social and economic activity.
---
Funding Details
Grants between $5000 and $50,000 will be available for each project.
Applicants will be required to make a co-contribution towards the proposed project budget in line with the requirements outlined in the Program Guidelines.
This fund will be open to applications from incorporated not-for-profit community organisations and Local Government Authorities that operate in Victoria. Please refer to the Program Guidelines for information regarding eligible applications.
Applications opens soon. Program Guidelines and the online application form will be provided when the fund is accepting applications.