The Victorian Government is developing a new GovHub in central Bendigo to create jobs, boost the local economy and revitalise the northern end of the city.
A $90 million construction, the Bendigo GovHub will centralise the delivery of a range of government services and accommodate up to 1000 local and state government workers - creating a one-stop-shop for customers while building a stronger and collaborative public sector presence in Bendigo.
Icon Fairbrother joint venture has been appointed to deliver the project generating more than 200 new local jobs during construction.
Icon Fairbrother will work closely with Lyons Architects and Arup Engineering to design and build the multi-use development set to transform the heart of Bendigo.
The project team will work alongside the Dja Dja Wurrung Clans Aboriginal Corporation to include Indigenous design elements and language in the architecture, landscaping and spaces.
A major environmentally sustainable design feature is Victoria's largest timber frame, along with efficient indoor air quality systems, solar panels, water and energy monitoring systems.
A civic forecourt on Lyttleton Terrace and a pocket park on Mundy Street will connect the GovHub to its surrounds and act as a community meeting point.
Bendigo GovHub main building demolition with Smoking Ceremony
Transcript: Bendigo GovHub Smoking Ceremony (DOCX 16.15 KB)

Address
Lyttleton Terrace, Bendigo, Victoria
Timeline
Mid 2019 - Concept design
Mid 2019 - Community Engagement
Mid 2021 - Construction start
Mid-late 2022 - Construction complete
* all dates are indicative only and subject to change
Highlights
$90 million construction
200 jobs during construction
1000 employees co-located in the GovHub
$131 million boost to the local economy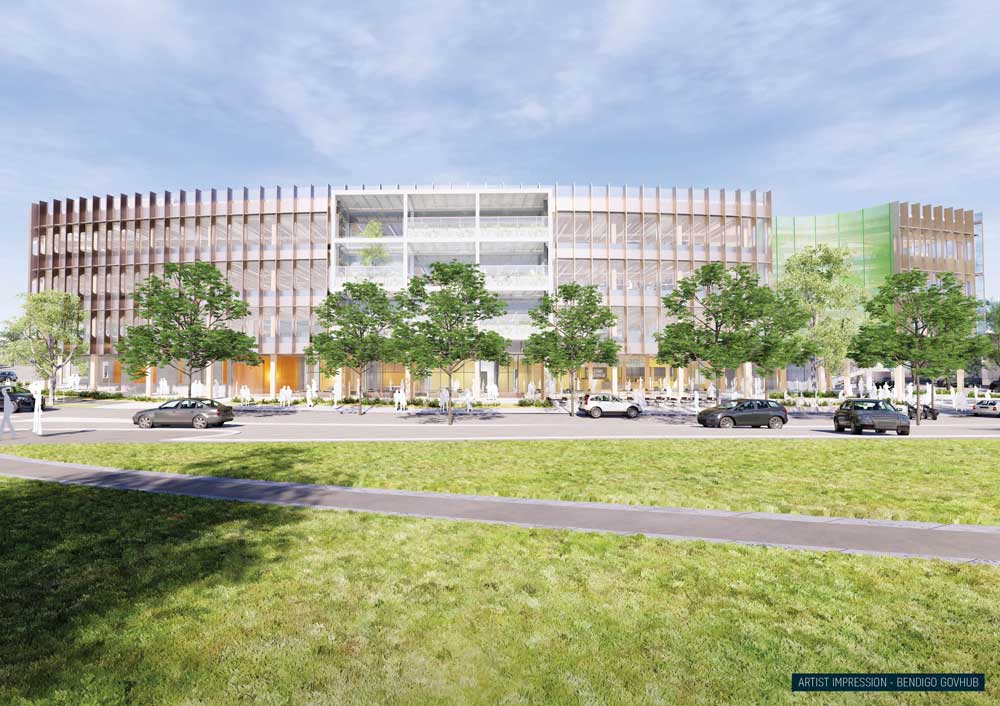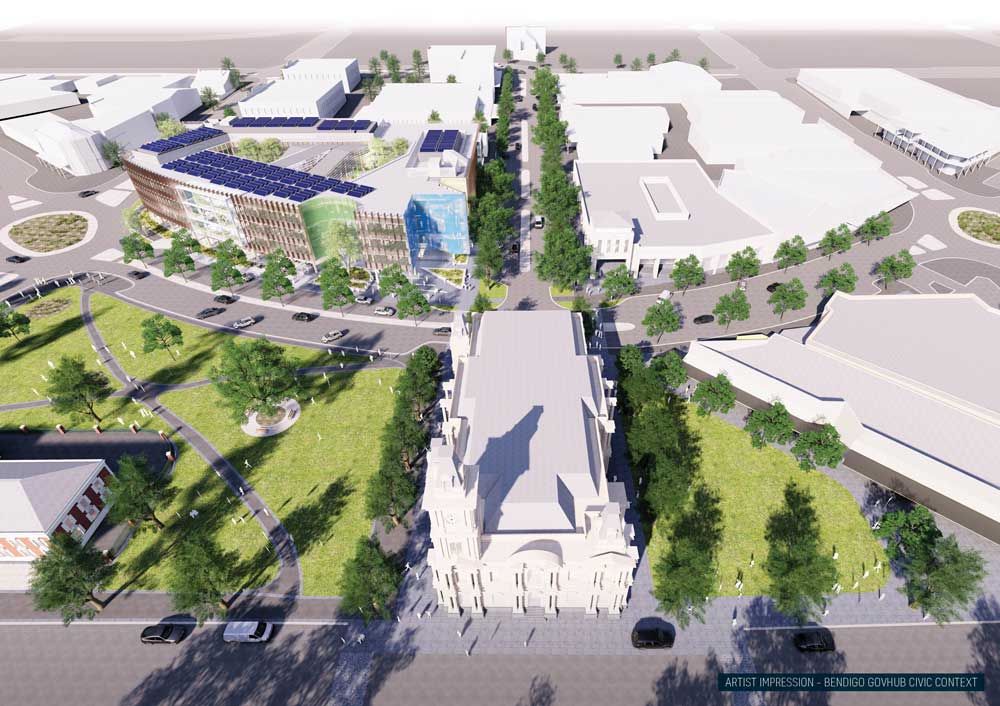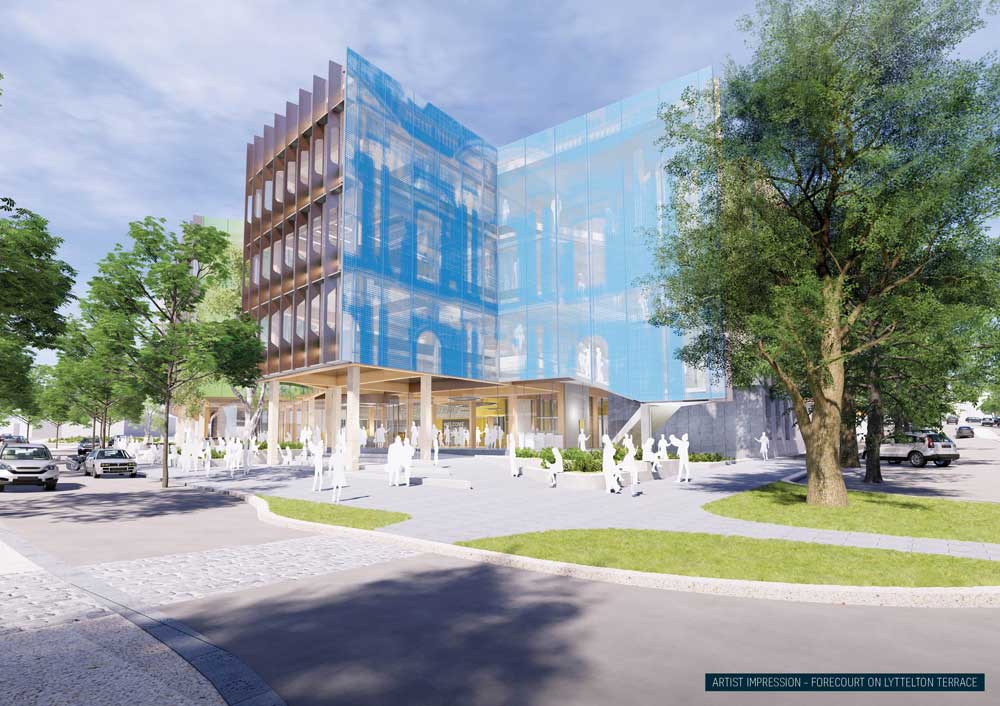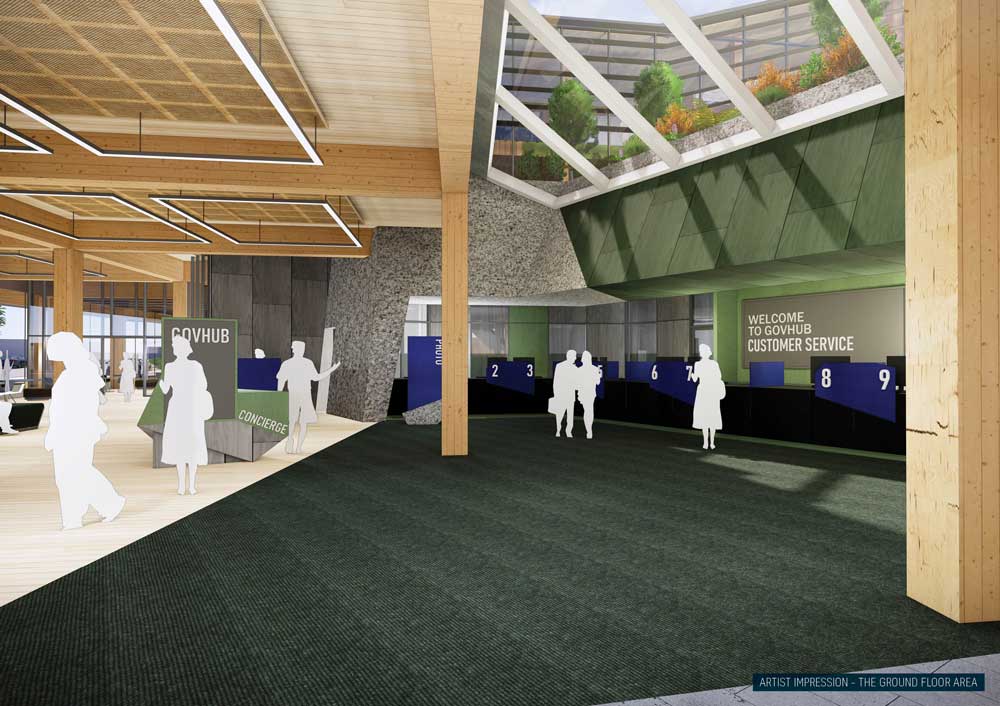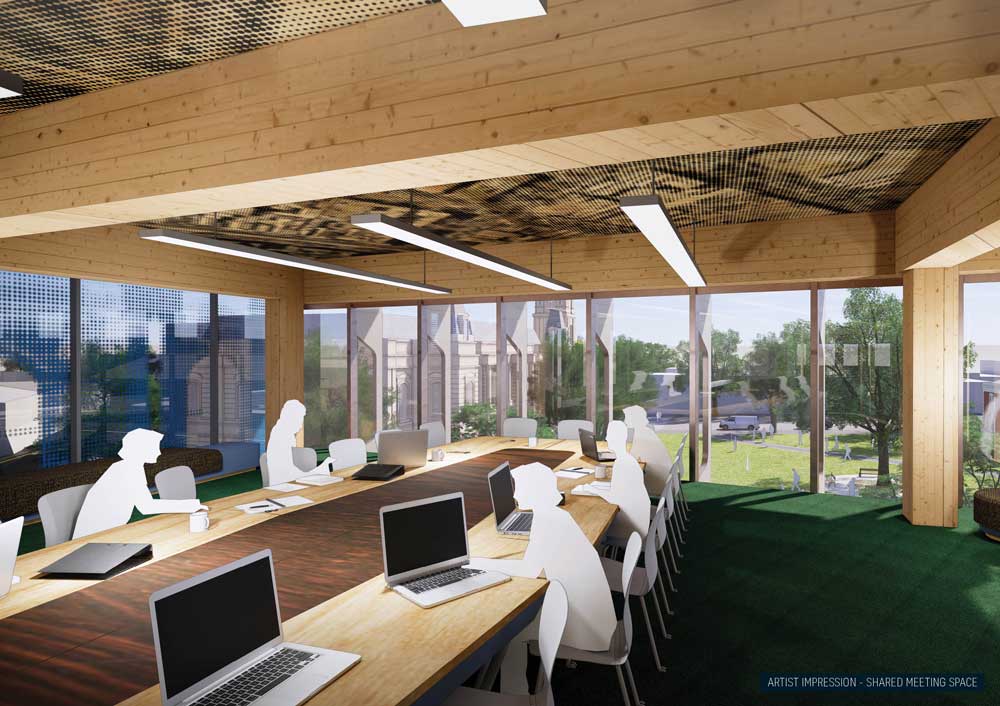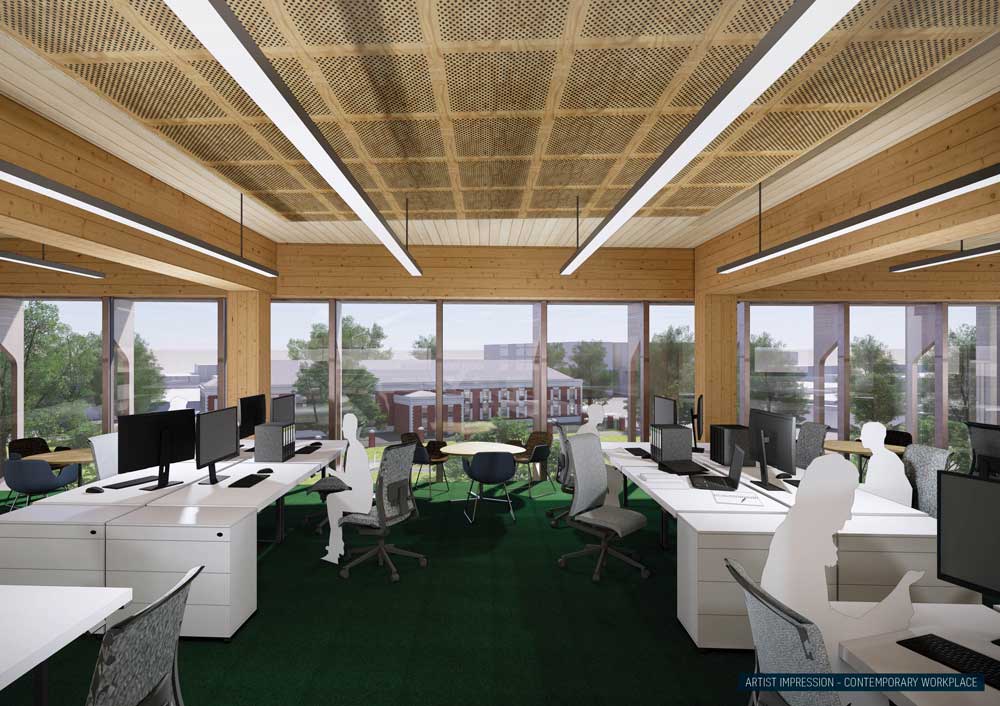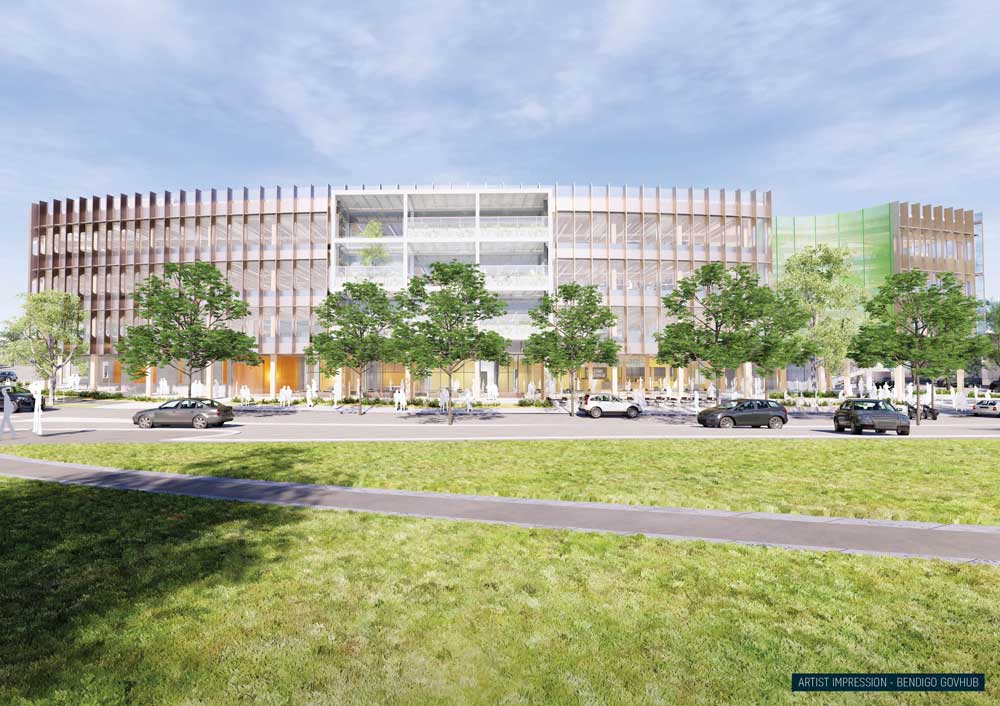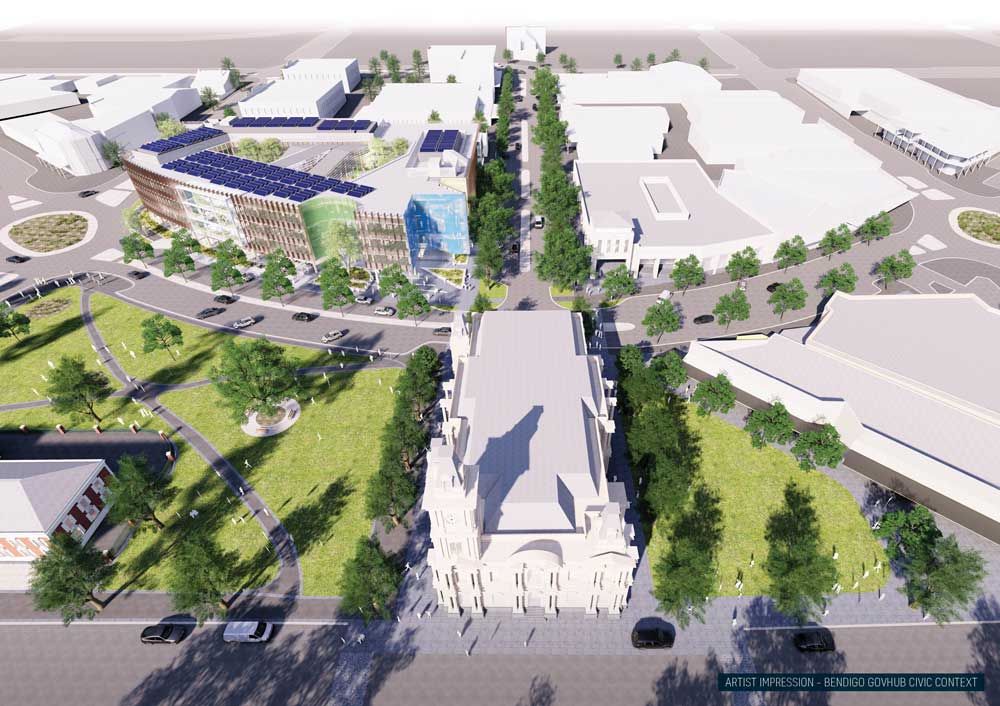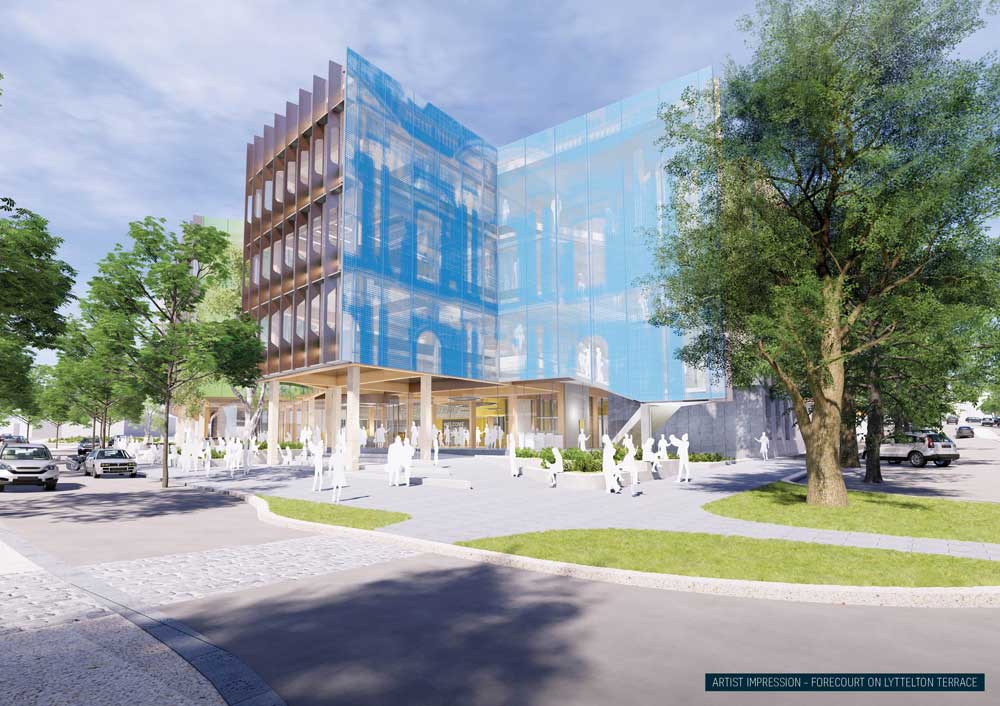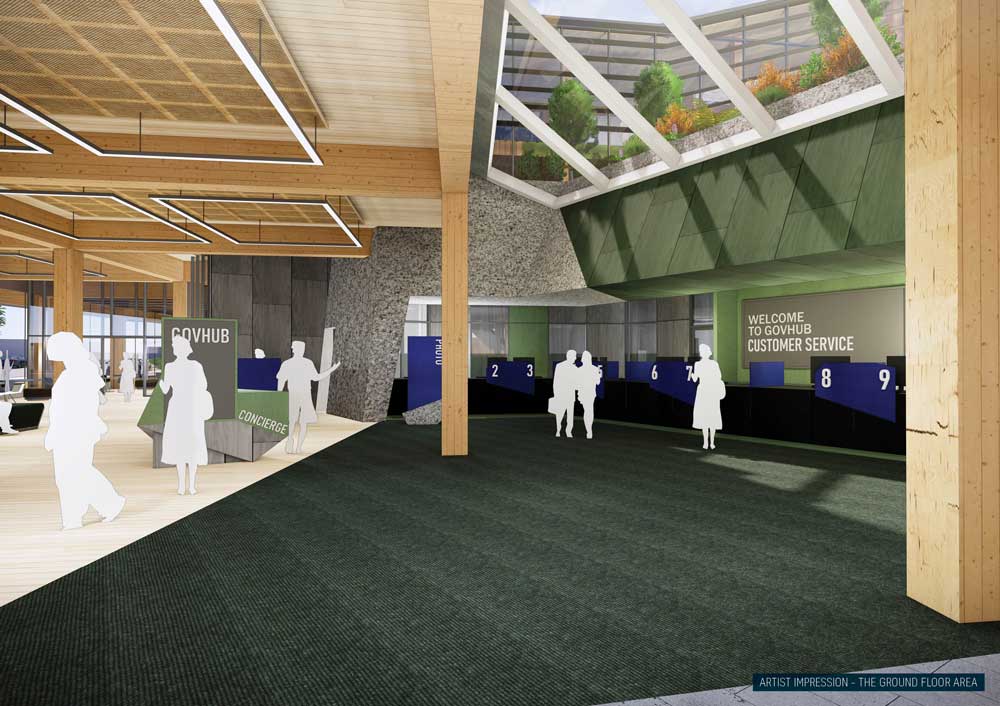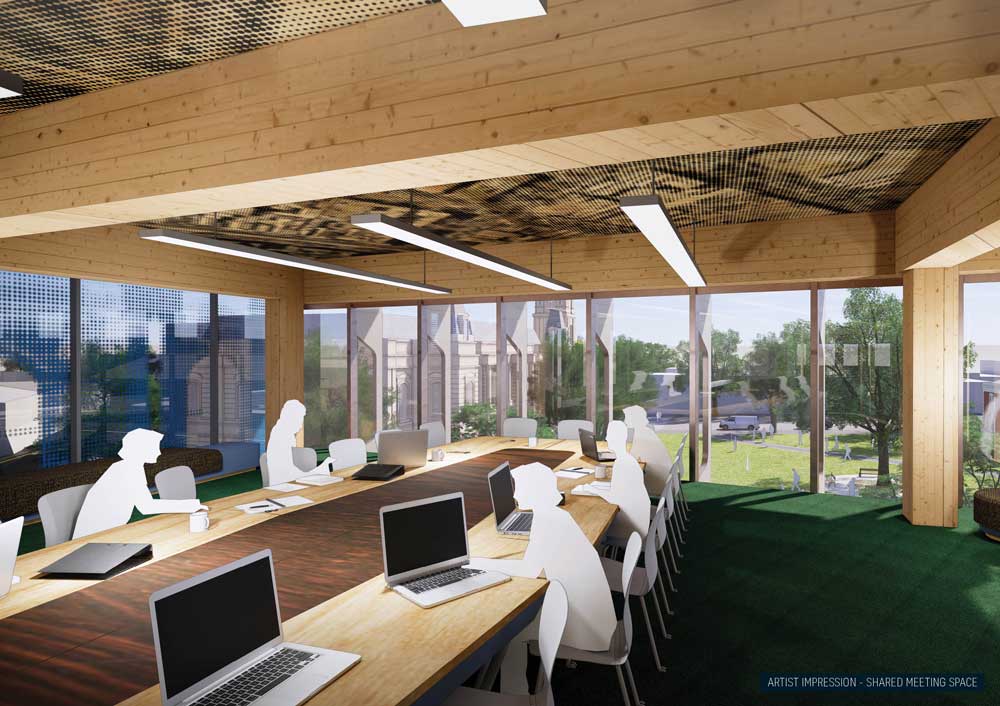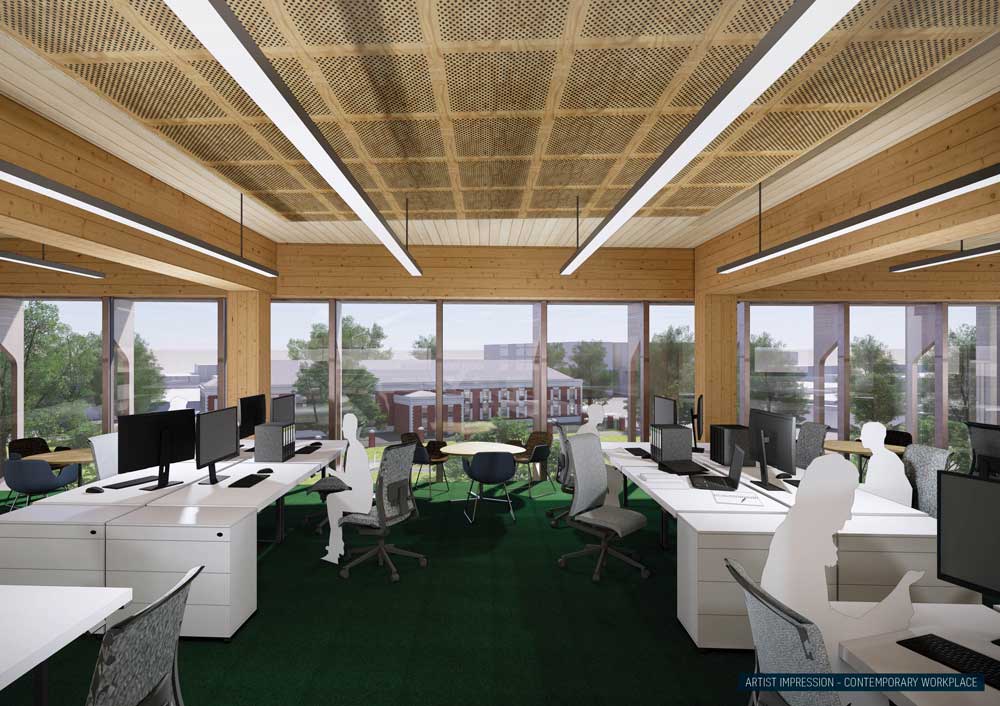 Project details
Bendigo is one of Australia's fastest growing regional cities and is expected to account for more than half of the Loddon Mallee region's population growth through to 2036.
The Victorian Government is investing in the development of the Bendigo GovHub, including the construction and fit out of a brand-new building that will centralise the delivery of a range of government services and accommodate up to 1000 council and state government workers.
The modern, state-of-the-art building will be located on Lyttleton Terrace on the current office of the City of Greater Bendigo, in the Civic Precinct. The City of Greater Bendigo decided to sell its Lyttleton Terrace office to the Victorian Government and become a tenant in the GovHub on 21 February 2019.
The Bendigo GovHub will create local connections with important partners and service providers to deliver better services and connections to the community, collocating workers from:
The GovHub will create 100 new Victorian Government jobs across various departments and agencies, 25 of which have been allocated to the Victorian Labour Hire Licensing Authority and 30 to the Portable Long Service Authority.
The Bendigo GovHub is the third GovHub that the Victorian Government has committed to deliver – joining Ballarat and Latrobe Valley.
The Victorian Budget 2017/18 confirmed a $16 million investment for delivery of the Bendigo GovHub. The investment will go towards a project valued at more than $90 million, to build and fit-out the new modern office building.
Project design
Detailed artist impressions have been unveiled showing what Bendigo GovHub could look like – revealing a design with sustainability, connectivity and wellbeing at the forefront.
The impressions reflect the unique heritage and culture of Bendigo and build on initial concept designs, which were taken to the community for feedback online and during consultation and engagements sessions in July.
The GovHub will feature ground floor community spaces and a welcoming customer service area, a concierge, a café, opportunities for heritage or local art exhibitions and spaces with 'lookouts' offering views of landscaped gardens and beyond.
Designed by Lyons Architects, the proposed designs incorporate key sustainability features including efficient indoor air quality systems, solar panels, water and energy monitoring systems and a large timber frame which is known for its many construction and health benefits.
The completion of the proposed detailed artist impressions brings the project a step closer to achieving planning approval in order to proceed to the construction phase mid next year.
Bendigo GovHub flyer, November 2019 (PDF 2023.59 KB)

Project benefits
Major services in one convenient location
With Victoria growing and changing more rapidly than at any point in its history, it's critical that government understands local needs to meet the future demands of regional Victoria.
As Bendigo grows to support population growth, the Victorian Government is centralising services to respond to the patterns of where people want to live, shop, work and go to school.
The Bendigo GovHub will bring together multiple agencies to modernise governments service offering in Bendigo - enabling residents to make planning enquiries, obtain permits, make general enquiries and pay bills, all in one convenient location.
Importantly, the co-location of major government services will create more jobs and opportunities for people to work and invest in the CBD.
Revitalising the northern end of the city
The GovHub be home to 1000 public services and will bring an additional 600 workers into the city centre – providing a new and exciting opportunity to revitalise the northern end of the city.
An increase in workers will mean more people will be eating, shopping and doing business which will have positive revenue impacts to neighbouring traders and local services.
Boosting the local economy
Around 100 jobs will be created during the construction of the Bendigo GovHub and a total of $131 million will be injected into the local economy during the life of the project.
A further 100 new public sector jobs will be created which are expected to generate an additional 25 jobs through supply chain effects, contributing $28.8 million annually to the economy.
There will also be opportunities for new businesses to set up shop in the Bendigo CBD as government agencies consolidate their footprint and move to the GovHub in 2022 – freeing up premium city real estate.
Project partners
Regional Development Victoria have appointed Development Victoria to manage and oversee the construction of the Bendigo GovHub.
Development Victoria has a track record of delivering projects of state significance and is currently managing the Ballarat GovHub project.
All enquiries regarding the Bendigo GovHub project can be forwarded to rdv@rdv.vic.gov.au
Resources