Geelong Convention and Exhibition Centre
The centrepiece project of the Geelong City Deal
Overview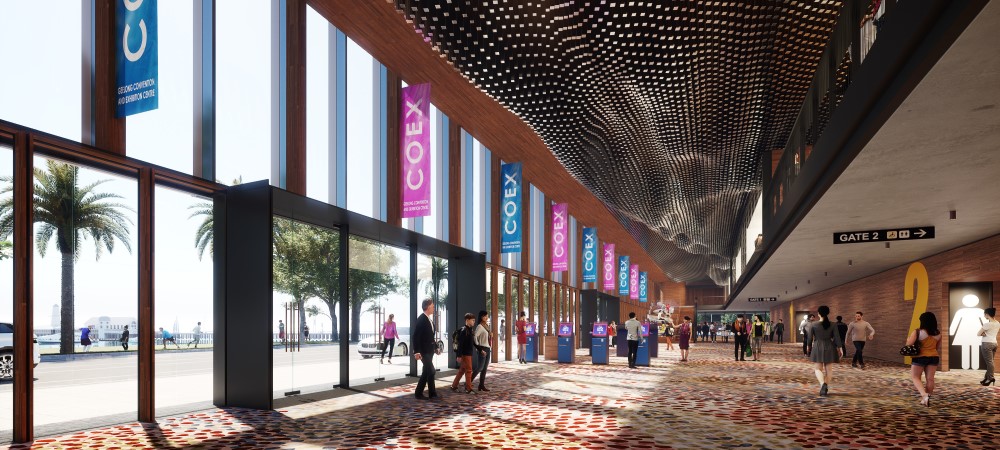 The Geelong Convention and Exhibition Centre (GCEC) precinct is the centrepiece project of the Geelong City Deal.
The precinct will feature a 200-room luxury hotel and commercial spaces, with a 1,000 seat plenary venue and 3,700 square metres of multi-purpose space which will allow small and large events to run concurrently.
There will also be opportunities to activate the precinct and create better connections to the Geelong CBD and Western Beach.
The GCEC will be developed on a 1.6-hectare waterfront site, between Western Beach Road and Smythe Street in central Geelong.
The GCEC will support 600 jobs during construction and an additional 270 ongoing jobs once complete. The hotel will further boost employment opportunities and strengthen the region's visitor economy.
Development Victoria, the Victorian Government's development agency, is delivering the project in partnership with Rural and Regional Victoria and the Geelong City Deal.
For more information visit the Development Victoria GCEC webpage.
---
Objectives of Program
The GCEC will enhance Geelong's position as a premier city and an events leader in Victoria by enabling more international events, exhibitors and attendees.
---
Funding Details
The Victorian Government is contributing $261 million to the project, with the Australian Government contributing $30 million and the City of Greater Geelong contributing $3 million – bringing the total project value to $294 million.
The GCEC is part of the $500 million Geelong City Deal, a collaborative plan to transform Geelong and the Great Ocean Road by the Australian and Victorian Governments and local council.
---
Contact details
Geelong Regional Business Centre
Level 2, Harrison Place
237 Ryrie Street
Geelong VIC 3220
DX 216062
Tel: (+61 3) 5215 6000
Fax: (+61 3) 5215 6099