Who we are
Established in 2010, RDA Hume plays a key role in advocating for investment into the region, as well as developing a single, unified voice and actively working to align government funding with regional priorities.
As an integrated body, RDA Hume plays a key role in directing State and Federal investment to the right infrastructure and community projects, ensuring there are strong sources of investment into the region.
Backed by both the State and Australian Governments, RDA Hume is supported by Regional Development Victoria, the Victorian Government's lead agency responsible for rural and regional economic development.
Taking a whole-of-region approach, RDA Hume has a bird's eye view of the challenges and opportunities that exist within the Hume region and is uniquely placed to leverage and coordinate regional effort and influence policy decisions from within state and Australian Government.
Our Committee members
Chair – Eliza Brown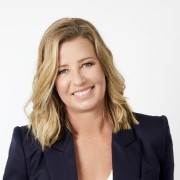 Eliza Brown is from a prominent fourth-generation wine family in North East Victoria and has 20 years of experience in the wine, tourism, and accommodation industries.
Currently, she is the Director of All Saints Estate and Brown Family Wine Group, one of Australia's leading family-owned wine companies, established throughout Victoria and Tasmania.
Eliza is a former Board Member of Wine Victoria, Wine Australia, and a former member of the Agricultural Industry Advisory Council for the Australian Government Department of Agriculture and Water Resources.
Eliza continues to enjoy the entrepreneurial spirit of building regional businesses with her family. Her passion is to contribute to the agriculture industry and regional issues, aligning closely with GOTAFE's mission to support regional communities to prosper and adapt as economies change and affect local industries.
---
Deputy Chair – Elise Armitage
Elise Armitage is currently the Director of Economic Development and Land Management for Falls Creek Alpine Resort and is also Director of Small Creative, a community and cultural development consultancy providing services to local, state and Australian Government as well as community organisations.
She has also held roles with the City of Wodonga, Murray Arts and the Southern Grampians and Glenelg Primary Care Partnership.
She is passionate about sustainability, environment, culture, and community and enjoys working collaboratively to achieve positive outcomes.
---
Geraldine Christou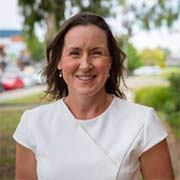 Geraldine Christou is the Sustainable Development Director of Greater Shepparton City Council and responsible for economic development, tourism, events, strategic and statutory planning and environment and sustainability.
She is passionate about bringing people and ideas together to identify opportunities and consolidate strengths.
---
Grant Jones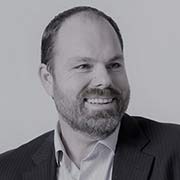 Grant Jones is the Executive Advisor and Technical Director with GHD Pty Ltd specialising in infrastructure planning, options assessments, business case development and technical investigations.
He co-founded Malt Shed Brewery in Wangaratta and is the Managing Director and head brewer.
He is committed to building a vibrant and sustainable region by undertaking leadership roles with an approachable, balanced, strategic and motivated work ethic.
---
Kellie Howard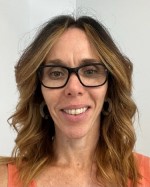 Kellie Howard is a born and bred North East Victorian.A Certified Practicing Accountant and Graduate of the Australian Institute of Company Directors, Kellie is the CEO of Squad an employment, training and HR, not for profit organisation that has been operating from its' HQ in Wodonga for over 40 years.
Kellie has also held committee and volunteer positions with the Wodonga Innovation Project, Albury Wodonga Business Awards, Wagga Wagga Chamber Awards and is currently on the board as a Director of The Personnel Group and a member of the Junction Place Community Reference Group.
Kellie is passionate about supporting and mentoring communities, businesses and people to be their best.
---
Robert Tanti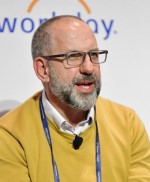 Robert Tanti is the Chief People Officer of Opal ANZ, a national and global leader in paper and packaging manufacturing and distribution, with a formidable footprint in the Region. He has previously held the roles of Chief People Officer SPC Global, representing SPC locally in community interests, Chief People and Corporate Services Officer at Hydro Tasmania, Executive General Manager of People at United Group Services, and General Manager of Human Resources at Australia Post.
Robert has experience working in Government Business Enterprises (GBE), private and publicly listed businesses and has also worked with some of Australia's best-known FMCG brands.
Robert is driven by his passion to help people to improve their welfare and wellbeing and for organisations to contribute to the communities they are part of. If he wasn't working in people and culture he would be back in the classroom - where his career began before a student placement in Ford in their training department led him towards people and culture roles.
---
Tony Green
Bio to come.
---

What we do
The role of RDA Hume is predominately facilitation, engagement and communication - getting key people and organisations around the table to ensure the region capitalises on opportunities.
RDA Hume collaborates with businesses, not-for-profits, and industry bodies to coordinate regional priorities and foster comparative advantages, while directing public and private sector investment into impactful infrastructure projects.
Who we work with
Bringing people and ideas together, RDA Hume fosters comparative advantages in agriculture, food processing and other regionally significant industries.
One of six committees that operate within Victoria, RDA Hume borders RDA Gippsland and RDA Loddon Mallee in Victoria and RDA Far South Coast, RDA Murray and RDA Southern Inland in NSW.
RDA Hume works across these neighbouring borders and throughout Victoria's RDA regions, as well as the Goulburn and Ovens Murray Regional Partnerships to identify opportunities to leverage regional effort and boost economic activity.
Hear from the people that live and work in the region in the videos below.
Video: Tourism in north-east Victoria
Explore north-east Victoria through the eyes of locals that know the region best. Interviews with Dal Zotto Wine (King Valley), Harvest Moon (Nagambie) and Flavorite (Tatura).
Download Transcript - Hume region tourism (DOCX 23.95 KB)

Video: Flavorite expands in Hume region
The Hume region welcomes a new multi-million dollar glasshouse for tomato grower, Flavorite.
Download Transcript - Hume region featuring Flavorite (DOCX 32.71 KB)

Our region
Fast facts
114,710 jobs in the Hume region.
19.8 per cent of regional Victoria's jobs represented in the Hume region.
301,818 people live within the Hume region
Hume produces $14.523 billion gross regional product
Two national transport corridors and direct access to four capital cities within 24 hours by road or rail.
Agriculture and forestry, manufacturing, and health care and social assistance are Hume's top three industries.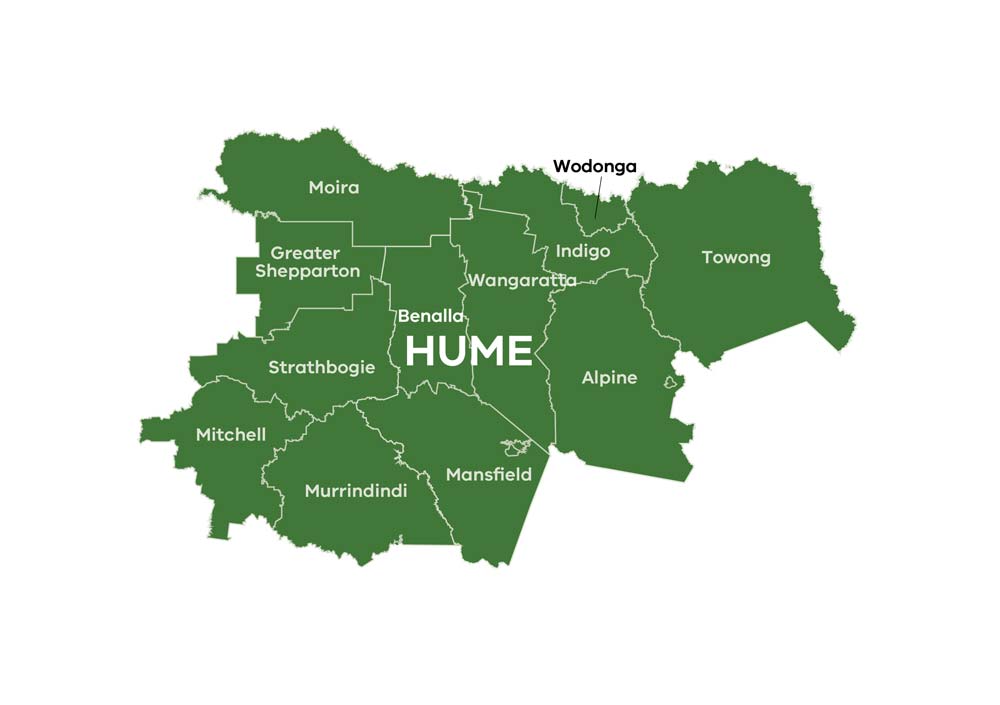 RDA Hume covers the Goulburn and Ovens Murray regions in Victoria, which includes the local government areas of Alpine, Benalla, Greater Shepparton, Indigo, Mansfield, Mitchell, Moira, Murrindindi, Strathbogie, Towong, Wangaratta and Wodonga.
Hume is a fast-growing region of Victoria with a social and cultural fabric and heritage to match its natural beauty. The region is renowned for world-class wines, gourmet food, and is part of the food bowl of Australia. The Murray, Goulburn, Broken, Ovens, King and Kiewa rivers are important to the region for environmental, lifestyle and business. The Strathbogie Ranges are a gateway for the famous High Country and the region is renowned for nature-based and cycle tourism.
The region's diversity and new opportunities in key industries will continue to ensure steady economic development and jobs growth. This is reflected by Hume's growing population, which is projected to increase by more than 38 per cent by 2031.