Our Partnership comprises business and community members from across Barwon who care passionately about the future of our region.
They are joined on the Partnership by the CEOs of our Local Government Areas, as well as a representative of Regional Development Australia (ensuring Commonwealth involvement with the Partnership) and a representative from the Victorian Government.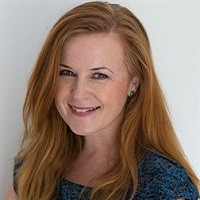 Kylie Warne – Chair
Kylie Warne is the longest-serving President in the Geelong Chamber of Commerce's 163 year history. She has operated her consultancy, Brand Bureau for 10 years, and is particularly passionate about supporting regional businesses and entrepreneurs. Prior to establishing her business, Kylie worked for a range of multinationals. She is married with two boys aged eight and six, and wants to do her bit to ensure the Barwon region enables every individual to reach their potential.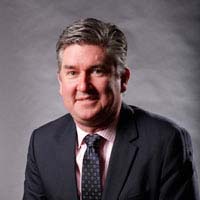 Kean Selway – Deputy Chair
Kean Selway has been Vice-President and Chief Operating Officer for Deakin University since 2010 and a member of the university's executive since 2002. Kean is currently Chair of the boards of Deakin Residential Services, Unilink Limited and the Bowater Trust. He is also a member of The Geelong College Council and Chair of its Planning Committee.
Corrina Eccles
Corrina Eccles is a passionate Wadawurrung woman with 22 years of experience in Aboriginal Organisations and community engagement, advocacy, cultural values, support and connection. She is currently the Cultural Education and Geelong Office Manager for the Wadawurrung Aboriginal Corporation.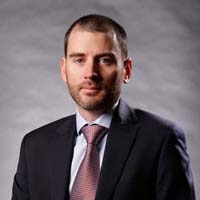 Matthew McDonald
Matthew McDonald is Chief Executive Officer of SeaRoad Ferries. Matthew has a Bachelor of Science and Bachelor of Education from Monash University and Masters of Business Administration. Matthew is passionate about the transport and tourism opportunities across the region.
Bill Mithen
Bill Mithen is the Chief Executive Officer of the Give Where You Live Community Foundation, a philanthropic foundation that addresses disadvantage in the Geelong region. With a unique experience that covers corporate, SMEs, philanthropy and the community sector, Bill has a keen focus on equity and equality that enables everyone to participate in the Barwon Region's future growth and prosperity.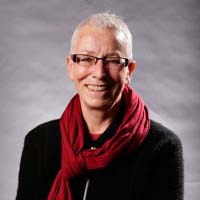 Anne- Marie Ryan
Anne-Marie Ryan is Chief Executive Officer of the Geelong Region Local Learning and Employment Network (GRLLEN) Inc. and is a member of both Victoria's Manufacturing Skills and Training Taskforce and the Geelong Local Automotive Transition Taskforce. Anne-Marie is a board member of Give Where You Live and Creative Geelong Inc.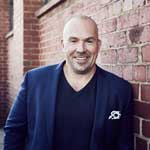 Nick Stanley
Nick Stanley is an investor, founder and active entrepreneur with a particular focus on the success of regional start-ups. Nick has a background in successful software commercialisation and entrepreneurship having founded three software businesses. Nick's most recent success story was Tribal Campus (nee: Sky Software) of which he was a co-founder and which was acquired by Tribal Group PLC in March 2014. Nick was then appointed the Managing Director APAC of Tribal Group PLC in June 2016.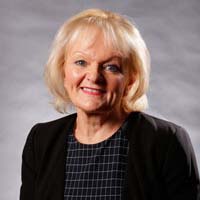 Elaine Carbines
Initially appointed in 2016 as RDA representative, Elaine Carbines is the Chief Executive Office of G21 Regional Alliance. She is also a Director of Barwon Water and Director of the Institute of Public Administration Australia (IPAA) Victorian Branch. Elaine is a former member of state parliament and she is a Director of GForce. Elaine is the RDA rep on the partnership.

Victorian Government representative
Penelope McKay - Deputy Secretary, Corporate Services, Department of Jobs, Precincts and Regions (DJPR)
Local Government CEOs
Anne Howard – CEO, Surf Coast Shire Council
Anne joined the Surf Coast Shire in March 2016 as General Manager Governance and Infrastructure, with a diverse portfolio that includes finance, governance and risk, information management, civil infrastructure and waste, strategic asset management and digital transformation. Prior to joining local government in 2001, Anne's private industry experience includes environmental consulting, project management and delivery of environmental health infrastructure in remote aboriginal communities across the Northern Territory and Queensland.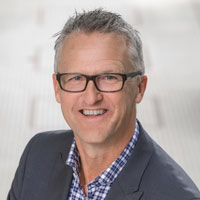 Martin Cutter – CEO, City of Greater Geelong
Martin Cutter is a highly-skilled business leader and operational, finance and corporate services executive, with more than 14 years' experience in local government and more than 22 years' experience in private business.
His previous appointment at the City of Melbourne included Acting Chief Executive Officer, Director of City Business and Director of Corporate Services.
Prior to entering local government, Mr Cutter was Chief Financial Officer and General Manager at Australian River Co Limited, held various roles at ANL Limited, including Chief Financial Officer and General Manager Shipping Finance, and was a Senior Manager at KPMG.
Peter Brown – CEO, Colac-Otway Shire Council
Peter Brown has more than three decades experience in local government including seven years as Horsham Rural City Chief Executive. Peter also served as Director of Corporate Strategies with the Warrnambool City Council and Chief Executive of Wimmera Uniting Care.
Peter has a strong interest in regional communities and the benefits of collaboration with neighbours and other levels of government to achieve mutually beneficial outcomes.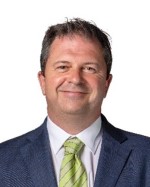 Martin Gill – CEO, Borough of Queenscliffe
Martin Gill has a family connection in Port Lonsdale since the 1920s, with family still in the area. His move as the new CEO of Borough of Queenscliffe is also to be closer to family and the region. Martin has extensive experience in local government in both Victoria and Tasmania. He was previously with the Meander Valley Council in Tasmania for seven years with three of those as General Manager. Prior to that with the Bass Coast Shire Council.
Martin has formal qualification in Architecture and Fine Arts.