Our Partnership comprises business and community members from across Loddon Campaspe who care passionately about the future of our region.
They are joined on the Partnership by the CEOs of our Local Government Areas, as well as a representative of Regional Development Australia (ensuring Commonwealth involvement with the Partnership) and a representative from the Victorian Government.
David Richardson – Chair
David Richardson is currently the Manager of Partnerships at Deakin University, having previously worked in the Business and Finance Industry, and has extensive experience in management in the Tertiary education industry. He holds a Master of Business Administration and Bachelor of Arts, as well as having completed the AICD Company Directors Course. Mr Richardson is a Non-executive Director for Coliban Water Authority, the Victorian Chamber of Commerce and Industry, and CVGT Australia. He was appointed Interim Chair of the Loddon Campaspe Regional Partnership in February 2019.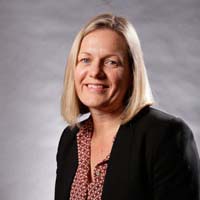 Robyn Lindsay - Deputy Chair
Robyn Lindsay is currently the Executive Director of Clinical Operations for Bendigo Health. She has extensive experience in the health industry as a clinical practitioner and has a Bachelor of Physiotherapy and Master of Health Science, as well as having completed the AICD Company Directors Course. She has a proven track record in engaging and aligning people with organisational values and visions, and is currently Deputy Chair of the Be.Bendigo board. Ms Lindsay has been a Business and Community member of the Loddon Campaspe Regional Partnership since its inception in 2016.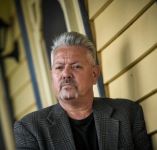 Rodney Carter
Rodney Carter is the Group Chief Executive Officer for Dja Dja Wurrung Clans Aboriginal Corporation and Dja Dja Wurrung Enterprises Pty Ltd. He has been a member of the Victorian Aboriginal Heritage Council since its inception. He is a local traditional owner with deep cultural connections to much of the region. Rodney is enthusiastic about expanding the tourism offering of our region to support skills and opportunities for our communities to participate.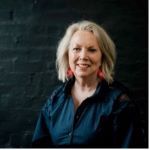 Tricia Currie
Tricia Currie is currently CEO for Womens' Health Loddon Mallee and has eighteen years' experience as a CEO and Manager in the Health Sector. She developed and delivered the first regional sexual and reproductive health strategy for the Loddon Mallee, Chairs the Loddon Mallee Regional strategy for the Prevention of Violence against Women and has experience in design and implementation of place-based models of program and service delivery. She is currently Deputy Chair of Gender Equity Victoria. She has served as Chair of the North Central Local Learning and Employment Network and Deputy Chair of Gowrie Victoria.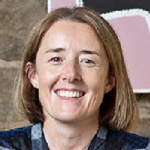 Melanie McCarthy
Melanie McCarthy has held executive and operational positions in resources companies for over twenty years. Most recently she was General Manager for the Australian asset of Toronto listed Mandalay Resources Corporation which exports critical mineral products to China from regional Victoria. Melanie firmly believes that 'it's all about people, not just "community" or "stakeholders".' These values, in which 'you do not give up on people', have led creation of a supportive and flexible workplace that has a completely different feel to typical resources businesses. Melanie has non-executive directorship experience in a government statutory authority in the natural resource management sector and in private agribusiness. Melanie is also a qualified leadership coach and runs Leading for Success events and leadership training courses.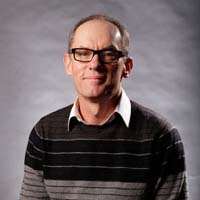 Nigel McGuckian
Nigel McGuckian has extensive experience in management consulting throughout rural Australia. Nigel is on boards, including Dja Dja Wurrung Enterprises, Bendigo Orienteers, Otis Foundation and chairs advisory boards for large scale family farms. Nigel strives to achieve prosperity in rural communities.
Robert Musgrove
Robert Musgrove is currently Executive, Corporate and Public Affairs for the Bendigo and Adelaide Bank. He has 34 years' experience in the banking sector, at both customer service and head office levels. He played a pivotal role in developing and expanding the Community Bank® model, which is now achieving considerable success both for the banking sector and hundreds of communities. He is a Director of Community Sector Banking, and the Bendigo Art Gallery.

Regional Development Australia representative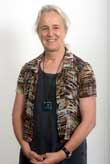 Linda Beilharz OAM
Linda Beilharz OAM is the current chair of the Loddon Mallee Regional Development Australia Committee. Linda has extensive regional experience in community development and health promotion through previous employment at St Luke's and Women's Health Loddon Mallee. Linda chairs several other groups and has interests in the outdoors and aviation.

Victorian Government representative
Jeremi Moule - Deputy Secretary, Governance Policy and Coordination Group, Department of Premier and Cabinet
Local government CEOs
Declan Moore – CEO, Campaspe Shire Council
Mr Moore is a highly qualified professional with an extensive background in local government, community services, aged care and disability services. He has held a number of positions in senior management roles across the education, health, management consulting and local government sectors.
Mr Moore previously worked as a regional director in the health sector in Ireland. Prior to this, he held a number of senior roles with the City of West Torrens in South Australia for almost 13 years.
Lucy Roffey – CEO, Central Goldfields Shire Council
Lucy Roffey is an executive leader, with a mix of financial and corporate skills combined with public, private and community expertise, and demonstrated success in bringing strategy, leadership and transformation to organisations. She is a Fellow of the Chartered Accountants Australia and New Zealand and is a member of the Australian Institute of Company Directors.
Prior to working in Local Government, Lucy was senior executive at the Australian Centre of the Moving Image, attracting a $20 million investment from the State Government in the redevelopment of the Centre and its programming to deliver high calibre exhibitions and experiences that were and continue to be valued by both the Victorian community and international tourists.
Margot Stork – CEO, Macedon Ranges Shire Council
Ms Stork was appointed CEO in November 2017.
Ms Stork was awarded the prestigious NSW State Government Ministers' Award for a Senior Woman in a rural/regional council in March 2017. She has a strong background in leadership, stakeholder management and manor project management at local and state government levels. Her qualifications include law, economics, accounting, business management, commercial law, project management and public relations.
Darren Fuzzard – CEO, Mount Alexander Shire Council
Darren was recently appointed as Chief Executive Officer of Mount Alexander Shire following five years as Director – Presentation and Assets at the City of Greater Bendigo and five years as Director – Operations at Loddon Shire Council. Darren's qualifications include a Bachelor of Civil Engineering and prior to joining Local Government he spent 11 years in VicRoads working on large infrastructure projects and programs across regional Victoria and in Melbourne.
Craig Niemann – CEO, City of Greater Bendigo
Mr Niemann joined the City of Greater Bendigo in October 2005. He has more than 25 years of experience working in the local government sector including roles at the Borough of Eaglehawk and the Shire of East Loddon.
Prior to joining the City of Greater Bendigo, Mr Niemann was Chief Executive Officer of the Loddon Shire from 1997 to 2005.
Mr Niemann has also served on the board of the North Central Regional Goldfields Library for 10 years and board member of the Inglewood and District Health Service for more than 10 years.
Phil Pinyon – CEO, Loddon Shire Council
Phil Pinyon has had an extensive Local Government career, holding varied positions in Councils across Australia in five states/territories. Phil has served on a number of different boards and he is currently CEO of Loddon Shire Council. This broad experience, much of which has been in regional Australia, provides Phil with a unique perspective on matters relevant to his current role. Phil holds a Graduate Diploma in Public Sector Management and a MBA.