Our Partnership comprises business and community members from across Ovens Murray who care passionately about the future of our region.
They are joined on the Partnership by the CEOs of our Local Government Areas, as well as a representative of Regional Development Australia (ensuring Commonwealth involvement with the Partnership) and a representative from the Victorian Government.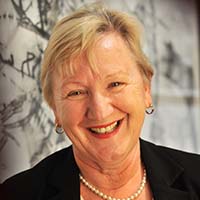 Irene Grant – Chair
Irene Grant is an experienced board member and was an Administrator at the Rural City of Wangaratta from 2013 to October 2016. She is also a former Wangaratta Mayor and was Chair of the Australian Cities Group representing 30 municipalities across regional Australia. Irene holds a Master of Business Management. She is a strong and committed advocate for 'provincial living' who believes that regions have many assets and strengths, and offer great opportunities in tourism, arts and culture, the environment, sports and business.
Amber Gardner - Deputy Chair
Amber Gardner is the CEO of Mount Hotham Alpine Resort Management Board and former CEO of Tourism North East. She holds a Master of Marketing and Bachelor of Media and Communications. Having worked in regional tourism for over a decade, Amber is passionate about driving positive outcomes to the local visitor economy and was appointed to the Regional Partnership Deputy Chair role in mid-2019.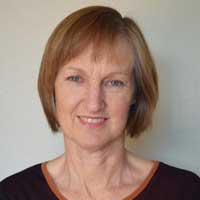 Sally Gamble
Sally Gamble has managed her family farm since 1992, having previously worked in Family Violence prevention and administration. She has been the Director of Tomorrow Today, a Foundation for Rural Community Development since 2001, and led it from a fledgling organisation to a significant contributor to the wellbeing of her local community. She is a Director and Company Secretary for Australian Community Philanthropy, and a Committee Member for the Regent Honeyeater Project.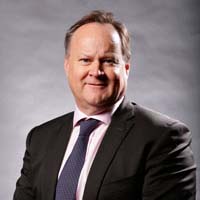 Michael Gobel
Michael is an equity fund manager who has extensive experience in financial services and economic development, having provided strategic advice to business, boards, major investment funds and government authorities. He is a former Chair and ongoing member of the Hume Bank Board, in addition to other current and past community involvement. Michael was the Regional Partnership Deputy Chair from 2016 to early 2019 and has an in-depth understanding and commitment to the region.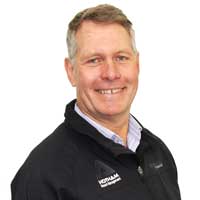 Jon Hutchins
Jon Hutchins is a long-term resident of Mansfield, with considerable experience in the tourism sector including Mount Hotham and Mount Buller resorts. He has strong business management capabilities with a background in corporate governance and financial management. Jon has held a variety of leadership roles, including Chair of the Victoria Teachers Mutual Bank from 2009-2015 and Director of the Natural Resources Conservation League of Victoria since 2012. Jon is committed to developing the diversity of the Victorian Alpine area and building an amazing alpine experience for guests, providing the regional economy with an economic base and employment opportunities for the future.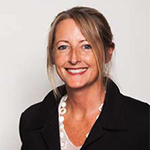 Rosie Koop
Rosie Koop is an experienced small business owner and independent theatre producer, who worked in book and magazine publishing for many years before tree-changing with her family to Glenrowan West to run a sheep farm. She was appointed in late 2019 as Executive Officer of the Tomorrow Today Foundation, is a board director of Tourism North East and the Alpine Valleys Community Leadership Program, and a member of the Advisory Committee for Arts, Culture and Heritage for Wangaratta Council. She believes that engaged and empowered communities and stunning pristine environments are the greatest assets of North East Victoria.
Victorian Government representative
Greg Stenton - Deputy Secretary, Corporate Services in the Department of Health and Human Services (DHHS)
Local government CEOs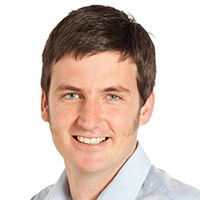 Charlie Bird – CEO, Alpine Shire Council
Charlie is the CEO with Alpine Shire Council after joining Local Government in 2015. Charlie is an environmental engineer with a diverse background. He has been a truck driver, farmer, run his own consulting business, led a car-sharing operation in Melbourne and has nearly 20 years experience in the water, natural resource management and local government sectors. Charlie enjoys working with people on complex and challenging problems to deliver outcomes for the community.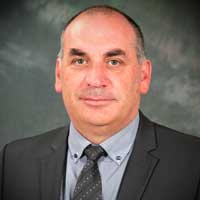 Dom Testoni – CEO, Benalla Rural City Council
Dom commenced in the role of CEO Benalla Rural City Council in January 2019. Prior to this, he worked for the seven Councils on the Limestone Coast in South Australia. His experience includes, leading regional lobbying and advocacy, as well as overseeing a range of collaborative projects in tourism, climate adaptation, waste management, economic development, transport and infrastructure planning, road safety, sport and recreation. In addition, Dom has a 20-year history working in agribusiness across New South Wales and Queensland, as well as experience with the not-for-profit and natural resource management sectors.
Trevor Ierino – CEO, Indigo Shire Council
Trevor was appointed to the position of Indigo Shire Council CEO in 2018 after a career spanning more than 30 years in both public and private sector industries. These included banking, motor vehicle manufacturing, food manufacturing, printing services, as well as 10 years as chief financial officer with Goulburn-Murray Water, Australia's largest rural water authority. Trevor's most recent role was Director of Business Services at Wodonga City Council, a position he held for 10 years.
Kaylene Conrick – CEO, Mansfield Shire Council
Kaylene was appointed CEO of Mansfield Shire Council at the beginning of 2020 following a distinguished and extensive career in local government spanning 27 years. Kaylene returns to Mansfield Shire Council after successfully steering Council through the de-amalgamation process from Delatite Shire Council in 2002. Her career highlights include CEO roles at Queenscliff, Hepburn and at Litchfield in the Northern Territory.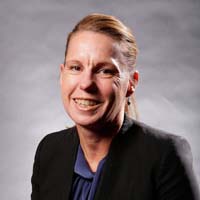 Juliana Phelps – CEO, Towong Shire Council
Juliana has held the position of CEO at Towong Shire Council since May 2009, having joined the Council in 1999. Prior to this, she held a senior management position in the manufacturing sector based in Wodonga. Juliana is a Chartered Accountant, with experience in auditing private and public organisations. She is also a graduate of the Australian Institute of Company Directors and holds a Bachelor of Business (Accounting and Economics) and a Masters of Business Administration. Juliana is also the Local Government CEO Representative for North East region on the Rural Councils Victoria Executive Committee.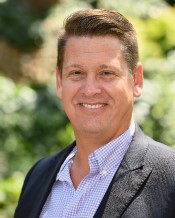 Brendan McGrath – CEO, Wangaratta Rural City Council
Brendan McGrath has been Chief Executive Officer at the Rural City of Wangaratta since 2014. He is also President of LGPro, the peak body for Local Government Professionals in Victoria. He recently joined the Board of Procurement Australia. His previous roles include six years as Chief Executive Officer at Indigo Shire Council, as well as senior roles at Mitchell Shire.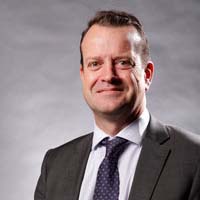 Mark Dixon – CEO, Wodonga City Council
Mark commenced as CEO Wodonga Council in May 2019, having formerly held the position of CEO and Managing Director of Wodonga TAFE and the Driver Education Centre of Australia since 2015. He has over 30 years' experience as a defence force officer and post graduate qualifications in leadership, science and technology, as well as industry experience in logistics and supply chain management.