Our Partnership comprises business and community members from across Goulburn who care passionately about the future of our region.
They are joined on the Partnership by the CEOs of our Local Government Areas, as well as a representative of Regional Development Australia (ensuring Commonwealth involvement with the Partnership) and a representative from the Victorian Government.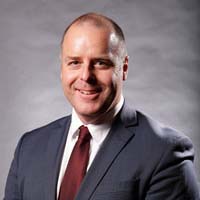 David McKenzie – Chair
David McKenzie is Chair of North East Water. He is a Director of the Opteon Property Group and specialises in the valuation of agricultural assets and water entitlements. David was a member of the External Advisory Board for the Regional Economic Development and Services Review. He has a long history of community involvement and is a tireless advocate for healthy, engaged and equitable regional communities.
Paul Briggs OAM
Paul Briggs OAM is a Yorta Yorta man with a wealth of experience in community development. He is founding Chair of the Kaiela Institute and First Nations Foundation, as well as convener of the Algabonyah Community Cabinet. Paul has led numerous community organisations and played a key role in the establishment of many critical institutions. Paul was the first Indigenous man to join the Council of the University of Melbourne and was appointed as inaugural Chair of the Australian Football League's national Indigenous Advisory Board in 2015. Paul has been at the forefront of Aboriginal peoples' rights and advancement since the early 1970s.
Peter Hall
Peter Hall operates a fruit production business in Tatura and is Chair of the Goulburn Valley Fruit Fly Task Force. He also has experience as a lecturer at the Melbourne University Dookie campus. Peter is passionate about the Goulburn Valley's people and resources fulfilling their potential to produce world class produce for Australia and beyond, and in connecting unemployed youth with the dignity found in work.
Jamie Lea
Jamie Lea is a young leader who is active in community arts and events in and around the Goulburn Valley. She holds a Diploma of Event Management and an Advanced Diploma of Music Industry (Business). While raising a young family in Shepparton with her husband Allan, Jamie continues to work with young people and the wider community to promote positive change and a safe, accepting and supportive community for all.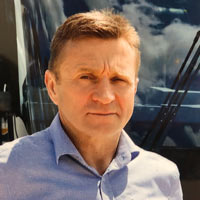 Stuart Locke
Stuart Locke is the General Manager of Seymour Passenger Services operating services across multiple shires in the Goulburn Valley Region. He is a Country Group committee member of the Bus Association of Victoria (BAV) and is President of the Seymour Business and Tourism Committee.
Stuart is a passionate supporter of the Goulburn region and is particularly involved with the peri – urban issues that challenge areas of high growth in the south areas of the RPG region.
Elaine Mallows
Elaine Mallows is the CEO of Yarrawonga Health. Elaine has 35 years' experience in health care. Her career started as a Registered Nurse, she later trained as a midwife. Elaine first moved into health care management in 1998. Elaine holds a Master's in Public Health, and she is a graduate of the Australian Institute of Company Directors.
Elaine is passionate about rural health care, in particular the delivery of high quality appropriate health care to rural people close to home. Elaine promotes the development of a flexible health workforce with the skills and passion for rural health care.
Amanda McCulloch
Amanda is an experienced tourism and event professional, having worked on large scale regional events and marketing campaigns for State Government, Local Government, private enterprise and the non-for-profit sector.
With a Masters in Marketing and a Bachelor of Communications, Amanda has honed her skills in community engagement, social policy and philanthropy through various leadership roles in the community over the past 15 years, including General Manager the Shepparton Festival, Executive of the Sir Andrew and Lady Fairley Foundation and co-founder of Lady Boss Events.
A board member of the Australian Regional Tourism Network, Goulburn River Valley Tourism and awarded the Australian Young Regional Tourism Achiever (2011) Amanda established her consultancy practice Big Rocks Consulting out of a desire to make cultural change in regional areas.
Amanda is a mother to three young children Madelyn, Hunter and Xavier and has settled in to Shepparton life with her husband Matt.
Amanda McLaren

Victorian Government representative
Robyn Seymour - Deputy Secretary, Network Planning, Department of Transport
Local government CEOs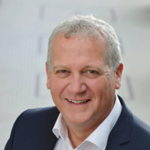 Brett Luxford – CEO, Mitchell Shire Council
A strong leader with experience across economic development, planning and environment and revitalisation Mr Luxford will join Mitchell Shire Council from his current role as Director Economy Investment & Attraction at Greater Geelong Council.
He has been successful in executive leadership roles across a range of Councils with strong experience working in growth areas, peri-urban and rural areas. He also has a strong knowledge of our region having held senior roles with Hume City Council, Macedon Ranges Shire Council and Swan Hill Rural City Council.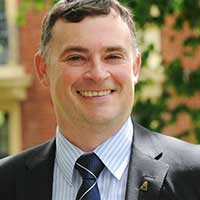 Craig Lloyd – CEO, Murrindindi Shire Council
Craig Lloyd joined Murrindindi Shire Council as CEO in January 2018. He has extensive experience in the public sector, including roles with state and local government, emergency services and not-for-profit organisations; and was previously the Director of Presentation and Assets with the City of Greater Bendigo.
He holds a Masters of Business Administration, Masters of Project Management and a Post-Graduate Certificate in Community Development and is passionate about working with, and for, communities, driving quality service delivery and leading a passionate and engaged workforce.

Julie Salomon – Acting CEO, Strathbogie Shire Council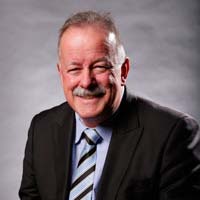 Mark Henderson – CEO, Moira Shire Council
Mark Henderson is a seasoned Council CEO having worked in that role in three states over many years. Whilst specialising in managing regional cities, Mark has close connections to the Murray River which has seen him recently return to north east Victoria where he has cattle farming interests. Mark is married with three adult children and enjoys fishing and horse riding. Mark is a former LG Pro Board member and his community involvement includes board memberships in health, tourism, education, service clubs and alpine resorts. Mark holds a Bachelor of Business, is a member of the AICD and a local government fellow.
Peter Harriott – CEO, City of Greater Shepparton
Peter Harriott is Chief Executive Officer of Greater Shepparton City Council and commenced in this position at the beginning of 2016. Previously he was CEO of Wattle Range Council SA from 2013-2016 and prior to that a Director at Greater Shepparton for twelve years. Peter has worked mostly throughout Victoria in Local Government over the past 30 years. Peter's qualifications include a Bachelor of Civil Engineering, Masters of Business Administration, Building Surveyor Certificate, Engineer for Water Supply Certificate and a Municipal Engineers Certificate.