Our Partnership comprises business and community members from across the Mallee who care passionately about the future of our region.
They are joined on the Partnership by the CEOs of our Local Government Areas, as well as a representative of Regional Development Australia (ensuring Commonwealth involvement with the Partnership) and a representative from the Victorian Government.
Winifred Scott – Chair
Currently working as a consultant and was previously the CEO of Sunraysia Institute of TAFE, Win brings an extensive background in education, tourism and the creative arts. She is a founding member of the Mallee Regional Partnership, a member of the Boards of Adult Community Further Education, North Central Finance Limited (Charlton Community Bank) and North Central Local Learning & Employment Network. Win holds a Bachelor of Arts, a Master of Education Management, an honorary Doctor of Education from La Trobe University for services to education in North West Victoria and a Graduate of the Australian Institute of Company Directors.
Simone Heald – Deputy Chair
CEO at Sunraysia Community Health Services. Simone has extensive experience in the community and social health sector with a strong understanding of disadvantage and related issues. She has been instrumental in the implementation of our regional health programs to address the social determinants of health. Simone is invested in the community in which lives and continues to seek out innovative and economically viable avenues to deliver the best outcomes for both community health, and the workplace. She is a founding member of the Mallee Regional Partnership and holds Master of Business Administration and a Master of Health and Human Services Management.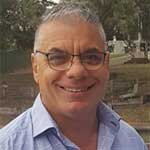 Dr Antonio Alessi
Self-employed practicing Chiropractor with over 30 years' experience in the chiropractic field Tonyhas a background in health, education and small business. Tony is a founding member of the Mallee Regional Partnership, on the Board of Directors for the Mildura Base Public Hospital and was on the Mildura Base Hospital Community Consultative Committee and a past member of the Victorian Multicultural Commission Regional Advisory Committee. He holds a Bachelor of Applied Science, Chiropractic.
Glenn Stewart
Robinvale Community Development Advisor. Glenn has a strong background in education, youth and indigenous engagement and community activities. He has a demonstrated history of brokering relationships and forming linkages which has proven successful in gaining positive outcomes for not only the Robinvale community, but also the broader Mallee region. Glenn holds a Bachelor of Science Education and has over 25 years' experience in the education sector. He is a founding member of the Mallee Regional Partnership and current Board Member of the Robinvale District Health Services.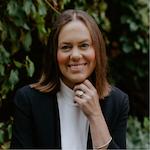 Fiona Best
CEO of Birchip Cropping Group, a not-for-profit organisation led by dryland farmers aiming to improve the prosperity of Australian broadacre farmers through applied science-based research and extension. Fiona brings together experience in the education and agriculture sectors with a passion for the success of rural communities. She holds a Bachelor of Agricultural Science and Bachelor of Commerce.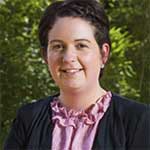 Michelle Oates
Director and Senior Lawyer practicing in Family, Childrens', Commercial and Property Law at Martin Middleton Oates Lawyers. Michelle is a community leader with a passion for the Mallee region and holds volunteer and paid roles across various community organisations including Chair of the Chaffey Aged Care Inc. and Non-Executive Director of Lower Murray Water. She has a Bachelor of Laws and Legal Practice and is a Graduate of the Australian Institute of Company Directors, a Graduate of the Australian Institute of Company Directors and a Graduate of the Northern Mallee Leaders program.
Brett Millington
CEO and Board Director of Mildura Regional Development. Brett was a past President and Board Member of the Institute of Water Administration in Victoria and has over a decade of executive management experience in water infrastructure and natural resources. He holds a Bachelor of Science with Honours (Geography/Environmental Studies), a Graduate Diploma in Executive Business Operations and is a Graduate of the Australian Institute of Company Directors.
Florence Davidson
Executive Officer of Christie Centre Inc, an innovative organisation supplying disability services with the aim to achieve equity and inclusion for people of all abilities. Florence has a demonstrated history of working in the non-profit field specifically for championing the rights and equity needs of people with different abilities and disadvantage. She holds a Bachelor of Social Science (Habilitation) and over 30 years of professional experience.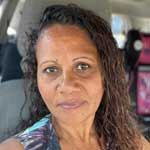 Sharon Johnson
A proud Wangkumarra woman and Out-of-Home-Care Health Navigator at Sunraysia Community Health Services. Sharon is a Health Professional who holds a Master of Public Health andhas over 26 years' experience working in Aboriginal primary health care, public health, prevention and education, chronic disease management, child protection and policy/strategy. She is an appointed member of the AHPRA Aboriginal and Torres Strait Islander Health Practice Board of Australia's Accreditation Committee Member and an AHPRA registered Aboriginal Health Practitioner.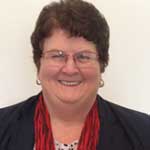 Lorraine Learmonth
Recently retired from her eight-year role as Councilor at Gannawarra Shire Council where she served three years as Mayor and two years as Deputy Mayor. During this time, Lorraine oversaw the Community, Environment, Waste Management and the Art portfolios. Lorraine has a strong connection with the Cohuna and district communities, is Director of the Loddon Mallee Waste Resource Group and a Graduate of the Australian Institute of Company Directors.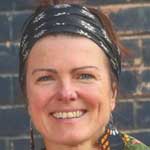 Deborah Bogenhuber
Co-founder and Executive Officer at Food Next Door Co-op, a not-for-profit co-operative based in Mildura working to connect landless farmers from migrant and refugee backgrounds with under-utilised land to grow diverse crops and to build a strong local food system. Deborah has a Bachelor of Science (Ecology) and is interested in participatory research that can help make the world a better place. She has worked extensively in freshwater ecology and co-developed a cultural science program that investigated ways to better manage our land and waters through western scientific methods and indigenous scientific methods working together.

Regional Development Australia representative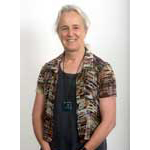 Linda Beilharz OAM
Linda Beilharz OAM is the current chair of the Loddon Mallee Regional Development Australia Committee. Linda has extensive regional experience in community development and health promotion through previous employment at St Luke's and Women's Health Loddon Mallee. Linda chairs several other groups and has interests in the outdoors and aviation.

Victorian Government representative
Katherine Whetton – Deputy Secretary, COVID-19 Policy and Strategy, Department of Health and Human Services.
Local government CEOs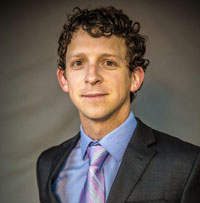 Anthony Judd – CEO, Buloke Shire Council
Born and raised in Charlton, Anthony Judd holds a Master of Business Administration (Deakin University) and a Bachelor of Management/Bachelor of Applied Science degree (Federation University).
Anthony has been at Buloke Shire Council since 2006. He spent four years as Recreation Officer then three years as Manager Assets and Infrastructure. He has held his previous position, Director Works and Technical Services from 2013 until April 2018.
A leader in his community, Anthony is also a graduate of the Loddon Murray Community Leadership Program and is heavily involved in the Charlton Football Club as long term player and previous senior coach.
Tom O'Reilly – CEO, Gannawarra Shire Council
Tom took up the position of CEO in December 2017. Tom joined Gannawarra Shire Council in the role of Director Corporate Services in March 2016. Prior he was an Associate with the CT Management Group undertaking local government assignments with the Shire of Buloke, Latrobe City Council and King Island Council. He was employed with the Greater Shepparton City Council for eleven years – six years of that time as Director Business and Finance. He has also worked in the private sector with four years as CEO of Metzke+Allen Chartered Accountants based in Shepparton. His career in Northern Victoria is extensive given he also worked with Goulburn Murray Water for 11 years along with seven years with Goulburn Valley Water.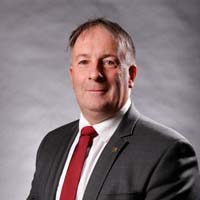 John McLinden – CEO, Swan Hill Rural City
John joined Council as its Chief Executive Officer in March 2016. He was previously the Chief Executive Officer of Loddon Shire Council, a position he held since 2005.
John, who has a wealth of experience in Local Government, was previously the Director Operations (and formerly Director Technical Services) at Loddon Shire Council since local government amalgamations in 1995.
A qualified engineer, he has also held engineering positions at the Shire of Rosedale, City of Broadmeadows and the Shire of Colac.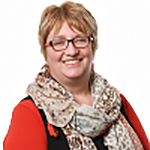 Sarah Philpott – CEO, Mildura Rural City
Sarah commenced in the role of Chief Executive Officer in early August 2019. Sarah has over 20 years of leadership experience within local government, in South Australia, Queensland and now Victoria. She has experience across many areas of local government services, including urban planning and design, asset management, economic development, community development, health, wellbeing and safety, libraries, theatres, cultural centres and the arts, environmental planning and projects, and major project delivery and implementation.