Our Partnership comprises business and community members from across Central Highlands who care passionately about the future of our region.
They are joined on the Partnership by the CEOs of our Local Government Areas, as well as a representative of Regional Development Australia (ensuring Commonwealth involvement with the Partnership) and a representative from the Victorian Government.
George Fong – Chair
George Fong is the Deputy Chancellor of Federation University Australia, Chair of Internet Australia, and a member of Australian Communications and Media Authority's Community Consultative Forum, Maximising Ehealth Technology Working Group and Ballarat Health Services Foundation. In his private capacity, he is Executive Director of internet company Lateral Plains, based in Ballarat.
Jennifer Ganske – Deputy Chair
Jennifer Ganske is the Marketing Director of the Sovereign Hill Museums Association, Director of Crossroads Farm Inc. and is a graduate of Leadership Ballarat and Western Region, Leadership Graduate Program 2015.
Karen Heap
Karen Heap is the CEO of the Ballarat and District Aboriginal Cooperative (BADAC). Since she became CEO in 2004, she has been responsible for the strategic vision and significant expansion of the organisation. Karen has introduced a wide range of family support services, including family violence programs, social and emotional well-being, kinship care, mental health, drug and alcohol, housing and justice.
Karen is widely regarded as an inspirational leader by her staff and colleagues, government agencies and bodies, and most importantly, by her community, the Aboriginal and Torres Strait Islander community of the broader Ballarat region.
Susan Honeyman
Susan Honeyman is the Human Resources Manager at the FMP Group (manufacturing). Susan is a Victorian Branch Councillor at the Australian Industries (AI) Group and the President of the Ballarat and Wimmera Regional Committee at AI Group. Susan is interested in making connections between Government, industry and research organisations to develop relationships and to promote innovation.
Tim Matthews
Tim Matthews has experience in the international pharmaceutical and communications industry and is currently a local business owner and Managing Director of The Forge Pizzeria. Tim is the Deputy Chair of the Ballarat Business Centre. Tim's focus is building businesses in the area, assisting the regions local food and wine producers and also growing the high quality hospitality and tourism industry throughout the region.
Geoff Sharp
Geoff Sharp is a Director of Karden Disability Support Foundation Board, a member of the Central Highlands Primary Care Partnership, Co-chair of the Central Highlands Youth Area Partnership, and chairs the City of Ballarat Community Impact Committee. Geoff's work and passion is in bringing together the various sectors of the community to address the challenges and achieve lasting improvements for all.
Mitchel Watson

Regional Development Australia representative
Stuart Benjamin
Stuart Benjamin was born and raised in Regional Victoria. Stuart studied and worked around Australia before settling in Ballarat to start a family. He has four children and runs a business group operating across the State. Stuart is currently a Director of Elmstone, a multi-faceted land and construction group operating in Western Victoria. Other positions include: Director of Aviation Accommodation Australia, a specialised residential and commercial accommodation provider to the aviation industry; Director of au Domain Authority (auDA) the regulator of the domain name space in Australia on behalf of the Federal Government; Board Member with Enterprising Communities Inc. who aim is to strengthen the connections between the community, families and schools.
Victorian Government representative
Jason Loos - Deputy Secretary, Commercial Division - Department of Treasury and Finance
Local Government CEOs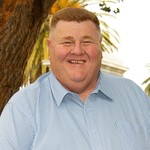 Dr Tim Harrison – CEO, Ararat Rural City Council
Tim was previously employed at Federation University as the Associate Dean Research and Senior Lecturer in Regional Engagement Programs in the study area of Humanities and Social Science. He has established the Regional Incubator for Social and Economic Research (RISER), based in Horsham which aims to contribute to better understandings of issues affecting rural and regional communities.
Tim is interested in working with government, the not for profit sector and private industry to assist in developing new ways of understanding the possibilities for living in rural and regional Victoria. He has undertaken a number of funded projects focusing on service provision, population decline and young people's connection to education.
Eric Braslis – CEO, Golden Plains Shire Council
Prior to taking on this role in December 2017, Eric was CEO at Gannawarra Shire Council. He has previously held a number of senior executive roles including General Manager City Infrastructure and Director of Growth and Development at Ballarat City Council, General Manager of Planning and Development at Stonnington City Council and Director Planning and Environment and Director of Community Services at Hobsons Bay City Council.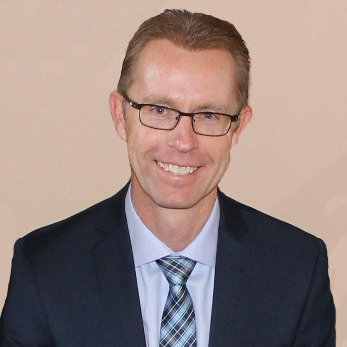 Evan King – CEO, Hepburn Shire Council
Evan King's Local Government career includes executive roles at Pyrenees Shire Council as the Director of Corporate and Community Services and Hepburn Shire Council as the General Manager Corporate Services. Prior to working in Local Government Evan had an extensive career working in manufacturing and held senior management positions with Mars Confectionery and FMP (Bendix Mintex). Evan has a Bachelor of Business from Federation University, is a qualified CPA and a graduate of the Australian Institute of Company Directors.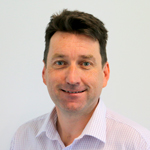 Derek Madden – CEO, Moorabool Shire Council
Derek Madden commence as CEO of Moorabool Shire in October, 2018. Derek has over 17 years' experience in local government, and was previously employed by Cardinia Shire Council as General Manager Corporate Services. Prior to this Derek has worked at Moreland City Council, City of Melbourne and Exon-Mobile. Prior to moving to Australia Derek worked in Ireland and the United Kingdom. He holds a Certificate in Digital Strategies for Business, Masters of Applied Science in Organisational Dynamics, an MBA from Victoria Graduate School of Business and a Bachelor of Business from the University of Limerick, Ireland.
Jim Nolan – CEO, Pyrenees Shire Council
Jim Nolan was appointed CEO of Pyrenees Shire Council in December 2014. He has 25 years' experience in local government at Glenelg, Southern Grampians and Northern Grampians. Jim has experience across infrastructure, project delivery, community and economic development. As CEO, Jim is responsible for the day to day operations of Council, the delivery of the Council Plan and the implementation of Council decisions. Jim also has direct responsibility for economic development and communications.
Janet Dore – Acting CEO, City of Ballarat