There's no question that digital technology and infrastructure are fundamental to the economic and social growth of regional Victoria. Digital connectivity creates opportunities and decreases barriers.
One of the biggest challenges faced by rural and regional Victoria is having access to comprehensive information to identify and resolve their most significant digital gaps.
As part of the Connecting Victoria initiatives, the Victorian Government has invested in a suite of digital plans which aim to bring together the most comprehensive information on digital infrastructure and services across Victoria's nine regions: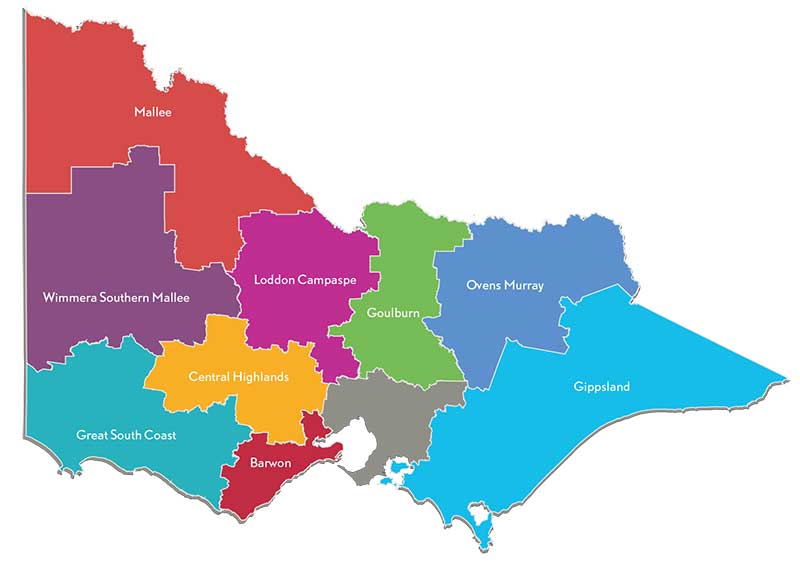 Led and developed by the government's Regional Partnerships initiative, each regional digital plan has been developed by combining mapping and analysis of digital skills and infrastructure information with data on local business, primary production, transport and tourism to develop a digital supply and demand profile for each region.
Each digital plan aims to provide an evidence base that can be used to understand both existing and future digital requirements as well as a platform to advocate to industry and local, state and Australian Governments to improve their region's digital connectivity.
Find your region below to learn more about the digital challenges and opportunities facing your part of the state.
Regional Partnership regions